Bestech unveils new high performance GPS receiver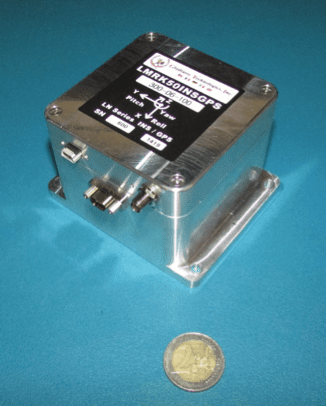 The new GPS-Aided high performance MEMS inertial navigation system builds upon the successful heritage of the LandMark INS/GPS product line.
The LandMark 50 INS/GPS represents inertial performance on par with small ring laser and fiber optic gyros.
This performance leap with low cost MEMS technology offers substantial improvement in performance utilizing their newest high performance MEMS gyros and accelerometers combined with a 72 channel 10 Hz update rate GPS receiver.
All LandMark GPS-Aided products now incorporate the new 10Hz update rate GPS receiver. The internal Kalman filter software provides a navigation solution up to 4 NMPH during short-term GPS outages.
The LandMark 50 INS/GPS features an RS422/RS485 serial interface with a data rate of 100Hz (4 KHz internal sampling rate).
Features include: 
4 NMPH Free Inertial (Short-Term GPS Outages)
72 Channel GNSS: GPS, GLONASS, BeiDou, QZSS & SBAS (Galileo Ready*) 
SBAS: WAAS, EGNOS & MSAS
10 Hz Navigation Update Rate GPS
GPS Velocity Accuracy 0.05 m/s
GPS Heading Accuracy 0.3 degrees
GPS Horizontal Accuracy ±2.0m CEP w/SBAS
Ultra-Low Noise Gyros 0.0009° /sec/√Hz
Low Noise Accels 0.02mg/√Hz (2g)
In-Run Gyro Bias 1° /hour 1σ
Fully Compensated Bias & Scale Factor
Over Temperature -40°C to +85°C
Low Power <1 W typical
Input Voltage +6V to 36V
Light Weight <550 grams
Small Size <360cm3/21.8in3
Rugged Environmentally Sealed
Packaging & MILSPEC Connector
Export US Commerce ECCN7A994
Bestech Australia Pty Ltd
Ph: 03 9540 5117