BESTECH UNVEILS NEW GPS-AIDED INERTIAL NAVIGATION SYSTEM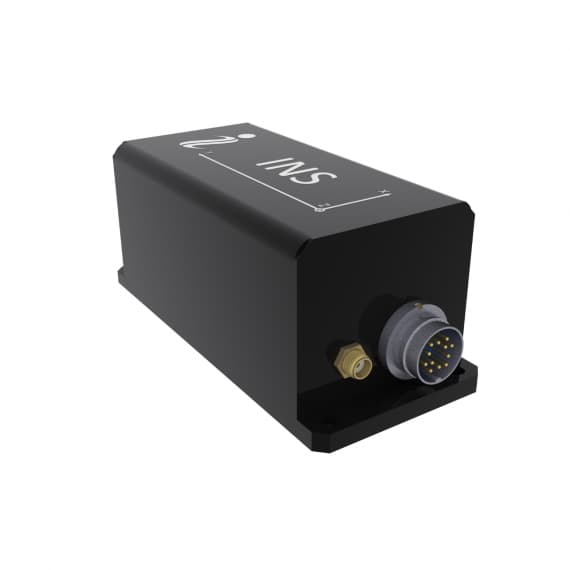 Bestech_unveils new INS system
Bestech Australia now offers the new generation of fully-integrated inertial navigation system (INS).
The new system combines L1 & L2 GPS, GLONASS, GALILEO and BEIDOU navigation and high-performance strapdown system.
The system can determine position, velocity, heave and absolute orientation (heading, pitch and roll) for any equipment on which it is mounted.
Horizontal and vertical position, velocity, heave and orientation are determined with high accuracy for both motionless and dynamic applications. 
The Inertial Labs INS (inertial navigation system) utilizes advanced single and dual antenna GNSS receiver, barometer 3-axes each of calibrated in full operational temperature ranges precision Fluxgate magnetometers, accelerometers and gyroscopes to provide accurated position, velocity, heading, pitch and roll of the device under measure.
INS contains Inertial Labs new on-board sensors fusion filter, state-of-the-art navigation and guidance algorithms and calibration software.
Features include:
·       State-of-the-art algorithms for different dynamic motions of vessels, ships, helicopters, UAV, UUV, UGV, AGV, ROV, gimbals and land vehicles
·       Single and dual antenna GNSS receivers
·       1.5m L1 GPS & GLONASS Horizontal Position Accuracy
·       1.2m L1, L2 & GLONASS Horizontal Position Accuracy
·       60 cm SBAS Horizontal Position Accuracy
·       40 cm DGPS Horizontal Position Accuracy
·       5 cm Post Processing (PP) Horizontal Position Accuracy
·       1 cm + 1ppm RTK Horizontal Position Accuracy
·       Up to 50 Hz GNSS positions data rate
·       Up to 20 Hz GNSS measurements (raw) data rate
·       1 deg/hr gyroscopes Bias in-run stability
·       5 μg accelerometers Bias in-run stability
·       5% or 0.05 meters RMS (whichever is greater) Heave measurement accuracy
·       0.08 deg GNSS Heading and 0.4 deg Gyro-Stabilized Slaved Magnetic Heading accuracy (3 sigma)
·       Highly accurate, reliable and temperature stable Fluxgate magnetometers (in-house technology)
·       Advanced, extendable, embedded Kalman Filter based sensor fusion algorithms
·       Full temperature calibration of all sensing elements
·       Environmentally sealed (IP67)
·       Compact design
Bestech Australia Pty Ltd
Ph: 03 9540 5100