BESTECH AUSTRALIA WINS INNOVATION AWARD
15-01-2015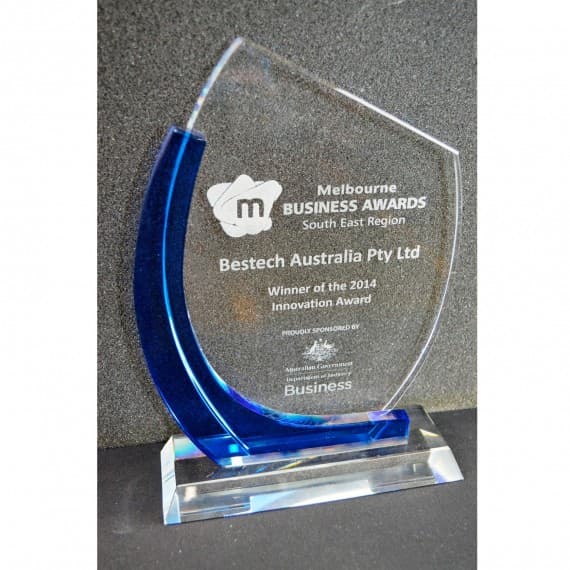 Bestech Australia has won the 2014 Innovation Award at the Melbourne Business Awards (South East Region).
Australian-owned Bestech is a leading distributor of manufacturing sensors, technical teaching equipment, material testing machines, signal conditioners, data acquisition systems and flexible package leak testers.
Sponsored by Australia Government Department of Industry, the Melbourne Business Awards are the only business awards program judged by the committee members.
The awards recognise enthusiasm, initiative and innovation – not just applying rigid performance benchmarks.
Businesses must demonstrate innovation in their field of expertise, classed as industrial, manufacturing or engineering.
Bestech Australia, founded in Melbourne in 2002, was nominated by the City of Kingston Council.
It is now one of the fastest growing companies in Australia and New Zealand.