BERT EVANS APPRENTICE SCHOLARSHIP APPLICATIONS OPEN
14-04-2016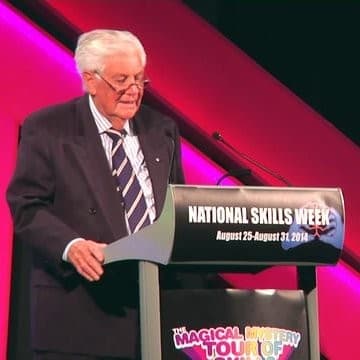 Hard working first-year apprentices are being encouraged to apply for a $15,000 scholarship to help them complete the next three years of their training, as applications for the Bert Evans Scholarship are now open.
The Bert Evans Scholarship helps apprentices who demonstrate a high aptitude for vocational education and training and a positive attitude in both the workplace and off the job training. 
Up to 50 scholarships are awarded each year, including 10 NSW Country Apprentice Scholarships, each one worth $5,000 per year, over three years.
Gary Barnes, Deputy Secretary, Economic, Skills and Regional Development at the NSW Department of Industry, encouraged young people across the state to apply. 
"An apprenticeship is a great way to kickstart a career, and apprentices are vital to our state's growth, but it's not always easy to complete a qualification," Mr Barnes said.
"We recognise many apprentices are doing it tough, particularly those who have to live away from home or do not have their family around them to offer support.  
"We want to give apprentices a helping hand to complete their training and gain a qualification so they can make a strong contribution in their jobs and in the lives of their families and communities. My message to training providers and employers is this – if you know of a deserving apprentice, encourage them to apply for a scholarship today. " 
The Bert Evans Apprentice Scholarships were launched in 2014 and are part of a $2.4 million program to help apprentices facing significant challenges to complete their qualifications.
The applications will remain open until the close of business (6pm) on Monday, May 30, 2016.
The application form will require a statement each from the employer and a representative of the registered training organisation.
For details of the application process download the guidelines and nomination form from NSW Training.
To apply, visit www.training.nsw.gov.au.