BENCHTOP SCALES SPEED UP REPETITIVE TASKS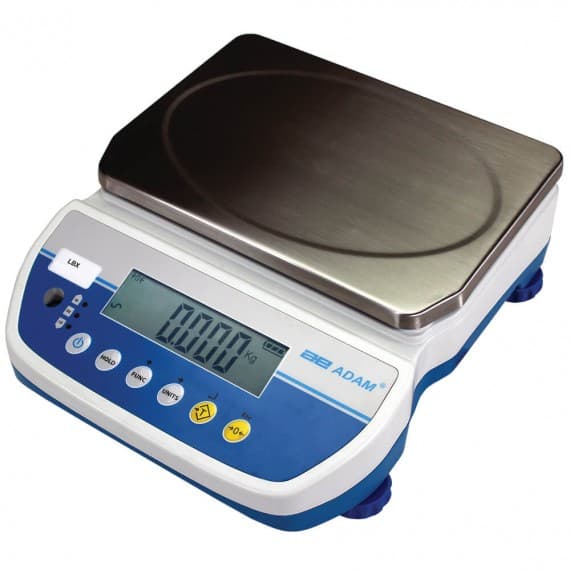 Adam Equipment reckons its Latitude bench scales are significantly faster than previous models. Suitable for production, warehouse or field use, Latitude fits easily on a small desk or in work areas with limited space. Its solid construction is based on a sturdy lightweight ABS plastic housing that makes it portable yet durable enough for industrial use, and the large, 304 stainless steel pan removes easily for cleaning.
The scale is simple to use: there are five colour-coded keys that highlight the most frequently used functions. The keypad is sealed, so dirt or spills can be wiped up quickly.
Latitude has an onboard rechargeable battery that runs for 240 hours on a charge, and comes with an AC adapter for charging. The unit will also operate from any USB power source. A programmable auto-power-off feature helps save power when the scale is not in use.
A zero-tracking feature ensures that the display returns to zero after each measurement, speeding the process of weighing multiple items in rapid succession. An audible overload alarm warns when the weight exceeds the scale's capacity.
Adam Equipment
08 6461 6236
www.adamequipment.com.au