BELLAMY'S SIGNS INFANT FORMULA MANUFACTURING DEAL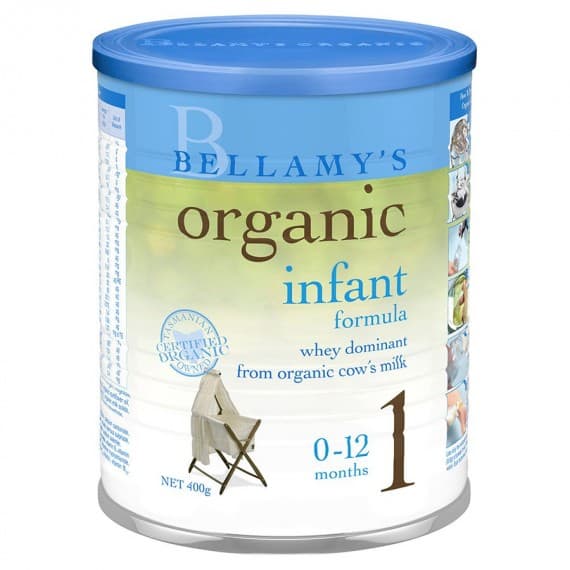 Organic infant milk formula processor Bellamy's Australia Limited will partner with dairy giant Fonterra Australia to manufacture a range of baby nutritional powders.
Bellamy's Australia will supply organic ingredients — including organic milk — to Fonterra Australia for the dairy processor to produce the infant formula at its Darnum factory in Victoria.
Bellamy's Australia has built its reputation and business on only using 100 per cent certified organic ingredients in all its milk products.
It was not clear where the organic milk to be used in the Darnum plant would be sourced from, as Fonterra did not have an organic milk supply in Australia and Bellamy's Australia was coy on the sourcing of ingredients.
A spokesman for Bellamy's Australia said the company sourced its organic raw products locally "wherever possible" but there were a number of places around the world where it could source organic milk.
He said some of its imported organic milk came into Australia in a dry powder form.
Fonterra managing director for Oceania Judith Swales said the five-year deal was part of the company's transformation of its Australian operations.
It would increase the manufacturing capacity of the Darnum factory.
"We are actively growing our nutritionals business through strategic partnerships and agreements which will see the Darnum nutritionals plant move towards full capacity," Ms Swales said.
"The Darnum plant is a leading nutritionals plant in Fonterra's global network.
"Leveraging our Fonterra Research and Development Centre in Palmerston North (in New Zealand), the largest dairy innovation centre in the southern hemisphere, we will bring innovation to the Darnum plant and the nutritionals market to capture growing demand."
News of the agreement comes as a shortage of baby formula emerged in Australian retail outlets.
Chinese visitors and local agents in Australia have reportedly been systematically stripping supermarket and pharmacy shelves of baby formula to send to China.
The Bellamy's spokesman said the new agreement with Fonterra and the shortage of infant milk formula in China were not related.
He said the deal had been in the pipeline for some time.
He said 85 per cent of Bellamy's milk formula sales came from within Australia.
Bellamy's had experienced massive growth during the past financial year, with sales revenue rising 156 per cent.
Source: Weekly Times