Belden launches new modular patch panel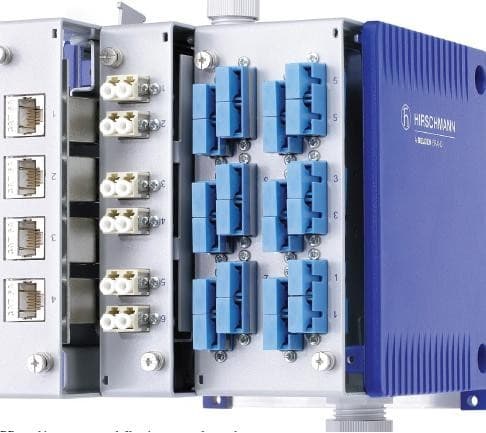 Belden has introduced the new MIPP – the first modular industrial patch panel to combine copper and fibre management in one solution.
Offering significant space and cost savings, MIPP is a termination panel for cables that need to be connected to active equipment.
This includes switches, Industrial Ethernet devices and any other device with an Ethernet link, offering greater system reliability and ease of installation.
It provides the ideal connection between Belden cables and Hirschmann switches and is designed to have the same look and feel as the Hirschmann range of products.
Designed for industrial use and with a lightweight aluminium structure, the MIPP can easily be mounted on a DIN Rail, or it can even be fixed at the sides of the cabinets simply using a wall mount plate. It is available as both single and double modules.
Thanks to their unique modular design and their compact dimensions, up to six individual modules can be combined in any permutation to create a large single patch panel.
And now, for the first time, both fibre and copper cables can be connected at the same time.
When required, each module can be easily removed or replaced for maximum system flexibility.
Belden
Ph: 1800 500 775
www.beldenapac.com