BEGA CHEESE BEATS GLOBAL DAIRY SLUMP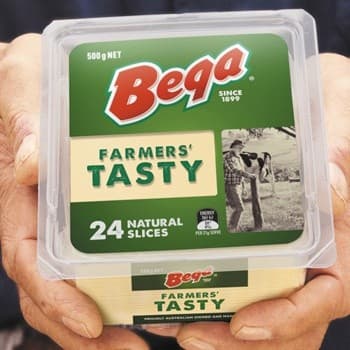 Bega Cheese has posted a half year profit rise of 139.5%, to $14.499 million on a 1.6% rise in revenue to $561.37 million, with brand strength and a strategic move into infant formula helping them stay above global falls in dairy price.
Bega says its modest rise in revenue was achieved via an increase in infant and nutritional formula sales and a rise in value of its canned goods.
The company says that increasing its infant and nutritional formula, a raise in price of their canned goods, were the reason for the increased revenue.
Sales of cream cheese and skim milk powder were also higher.
Barry Irvin, the Executive chairman says the company is focusing on moving away from commodities to brand and value added consumer goods.
"The announcement of the Bega Cheese/Blackmores partnership in infant formula and life stage nutritionals was a further important step in the branding and the value adding of our nutritionals production," he says.
"The link between dairy and the health and pharmaceutical market sectors is now a major focus in our business development."
Several manufacturers in Australia are increasing production to keep up with demand for formula .
The company declared an interim dividend of 4.5 cents.