BEARINGS MANUFACTURER INVESTS IN 5-AXIS CAPABILITY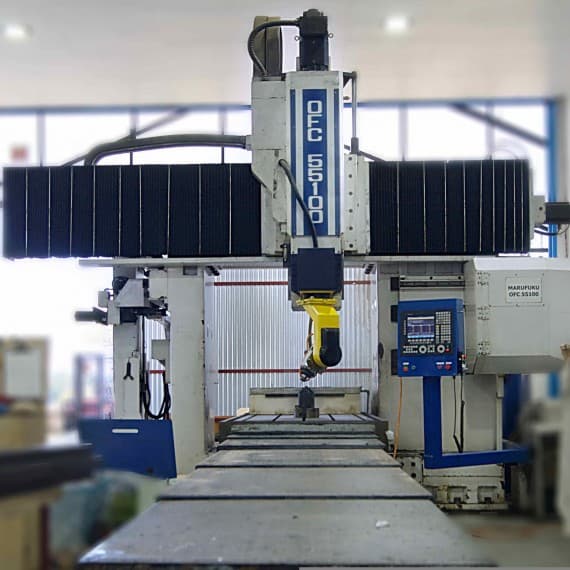 Polymer manufacturer Vesconite Bearings is increasing its 5-axis machining capability in anticipation of future demands for more complex machined parts made from its advanced engineered plastics.
The company already has a Haas VF 11 and a 6m Marufuku machining centre with a 5-axis head, and is currently investigating the purchase of specialist software that will allow it to produce even more complicated parts.
"We are ready to increase our 5-axis machining," factory manager Robin Crabb says of the initiative that has implications for technology, staffing and training.
Four staff members have already been familiarising themselves with 5-axis technology and have trained themselves in the use of the complex machines that allow the cutting tool to move across the x, y and z axes and the workpiece to tilt and rotate in any direction.
The software will allow the company to complete technical drawings and program machines for uninterrupted manufacturing, and is regarded as vital for the success of the initiative. When it is purchased, selected staff will undergo further training, with the intention that all staff will be fully familiar with 5-axis machine programming and use.
"With the additional software, we will be able to undertake continuous cutting on 5 axes," Crabb says. "This will result in less machine downtime and reduced set-up times."
The additional capability will allow Vesconite Bearings to take on challenging machining projects, including many difficult precision-machined custom wear parts, such as daggerboard casings for high-technology sailing boats, used as an alternative to fixed keels.
Vesconite Bearings has a factory floor space of 20,000 m2, which includes polymer compounding, extrusion and moulding shops in addition to its extensive machine shop containing 75 CNC lathes and machining centres.
The company makes rods, machined plates and bushings as stock parts, as well as high-quality finished parts for the agriculture, railways, mining, pump, heavy transport, hydro, renewable, earthmoving and marine industries.
The company prides itself on fast production, turnaround and delivery, with an average global delivery time, using various courier companies with global experience, of three to seven working days.
Vesco Plastics Australia
03 9796 4098
www.vesco.com.au