BE A STAR OF CUSTOMER SERVICE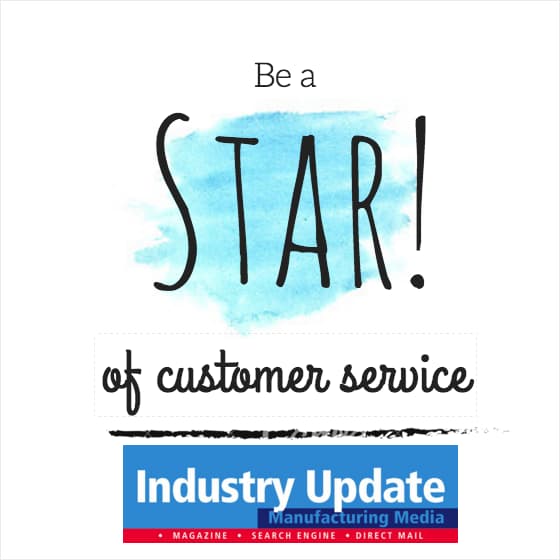 Industry Update Magazine is a market leading business publication and is the number one magazine for the manufacturing sector in Australia!
We cover everything that involves running a business from our traditional markets in Technology and Manufacturing to Talent for Careers, Marketing, Financial, Health & Fitness…you name it - we discuss it!
After recently receiving some amazing customer service from a rising star at Woolies, Northbridge, NSW, my team and I decided to reward outstanding achievers with the launch of an Employee of the Month award.
And to make it a lot more interesting we are also calling for nominations for awards for Managers, Product and Employers of the Month.
We publish six editions a year and will run a review and picture of each winner in all four categories. A trophy, certificate and special prizes will be presented to the winners. You can nominate anyone that has provided outstanding customer service. All nominations will be reviewed by a special panel who will then select the winners.
It is most likely that you wont really know well the person you nominate beyond having contact with them through customer service as we really want to reward those that deserve it.
The standard is high. So, get busy and tell us about your rewarding experience with a rising Star.
For nominations please email: star@industryupdate.com.au
More information will soon be announced at: www.industryupdate.com.au