Materials Handling & Equipment
| Article appears in June 2019 Issue
BATTERY-POWERED MINI-EXCAVATOR FOR CONFINED SPACES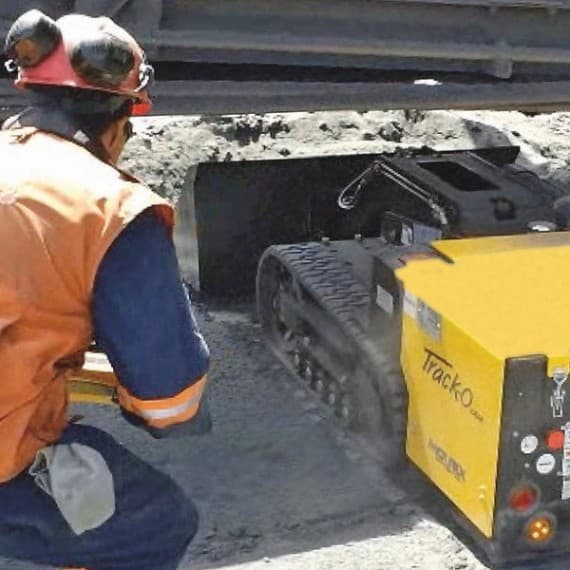 Materials handling company Hasemer stocks the Canadian-designed and -built Track-O Minidozer. This robust and durable purpose-built excavator has been designed for use in confined spaces and is perfect for cleaning up under conveyor belts and around industrial and manufacturing plants, drainage systems, pumping stations, irrigation and construction projects, council sites and many more.
The minidozer is operated by a wireless remote-control device, and its low profile and narrow width ensures it can easily move in tight places to pick up and transport materials. Its battery provides a running time of nearly 10 hours, more than enough for one work shift, or an external charger and interchangeable battery can power continuous work.
Designed with safety in mind, the vehicle is powered by battery rather than diesel, to protect workers from breathing in fumes and toxic gases while working in confined spaces. It also emits minimal radiation and noise. As well as being very cost-effective because of its electric drive system, it also requires little maintenance.
The Track-O Minidozer is available in two models, the M-27 and the M-48, both of which can be fitted with a range of optional accessories, including cameras and hose trunks.
Hasemer Materials Handling
02 9771 9848
www.hasemermaterialshandling.com.au/