BASIC MIG WELDER IS TOUGH ENOUGH FOR PROFESSIONAL FABRICATORS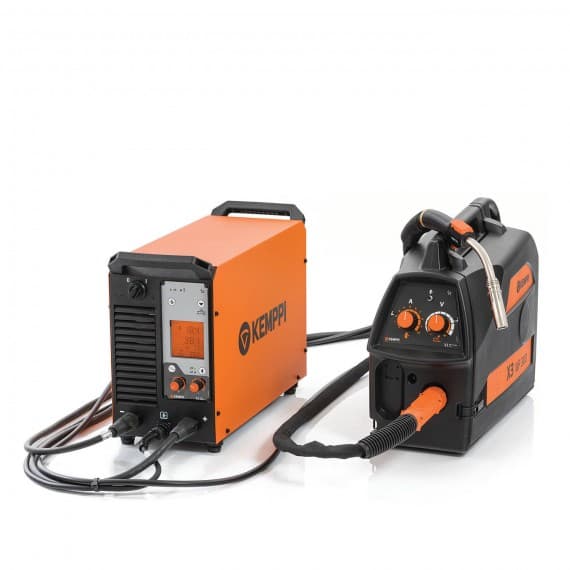 Kemppi has improved its basic MIG welding offering with a cost-effective welder that provides the high duty cycle and robust design demanded by the metal fabrication industry.
The X3 MIG welder provides gas-cooled MIG/MAG welding with carbon arc gouging, delivering up to 500A at a 60% duty cycle. It includes a wire feeder for 300mm wire spools and handles wire diameters from 0.8 to 1.6mm, and cored wires up to 2.0mm.
The high-stability MIG/MAG process minimises spatter, even with carbon dioxide as the shielding gas. This reduces the need for post-weld grinding.
Pre-programmed welding functions such as crater fill, burn back, hot stop, soft start, hard ignition and creep start can be used to improve quality by fine-tuning the start and end of welds.
The X3 MIG Welder is compact and lightweight yet robust and rugged, and so can withstand rough handling when being moved between worksites. It is also highly energy efficient, using the latest IGTB inverter technology.
According to David Green, Managing Director, Kemppi Australia, "The X3 MIG welder contains all you need for basic welding work at a very competitive price. It's the perfect companion for all professional welders out there, who just want to get the job done ‒ quickly and without compromising quality."
Kemppi Australia
02 8785 2000
www.kemppi.com