BARRIER EXPANDS THE LIMITS OF SAFETY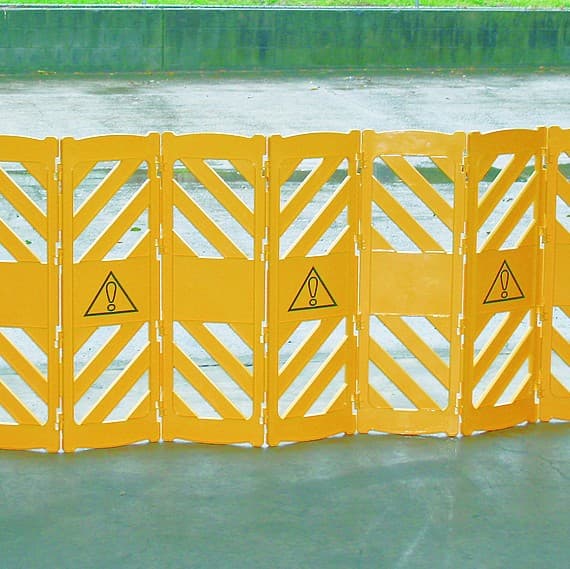 Mat World's Expanding Mobile Barrier is the perfect answer to total exclusion from no-go zones, especially where there is work in progress.
Normal safety signs, whether of the A-Frame variety or whether Safety Cones simply do not prevent foot traffic from passing into the exclusion area. 
It is all too common for pedestrians to walk around or even step over signs.  
The Expanding Mobile Barrier occupies a footprint of only 600 x 330mm when closed.  Consisting of a concertina of 900mm high, bright yellow, easy-see panels, the barrier expands to a length of 4m in a matter of seconds and with consummate ease, creating a total exclusion and preventing foot traffic from entering.
The barrier can be opened to literally any design, whether straight or a full circle or semi-circle according to the needs of the area. 
After use, close up, again in a matter of seconds, and wheel to a suitable storage area on the two wheels that are an integral part of the design.
Mat World
Ph: 1300 676 807