BARFEEDER FEATURES FULL SERVO CONTROL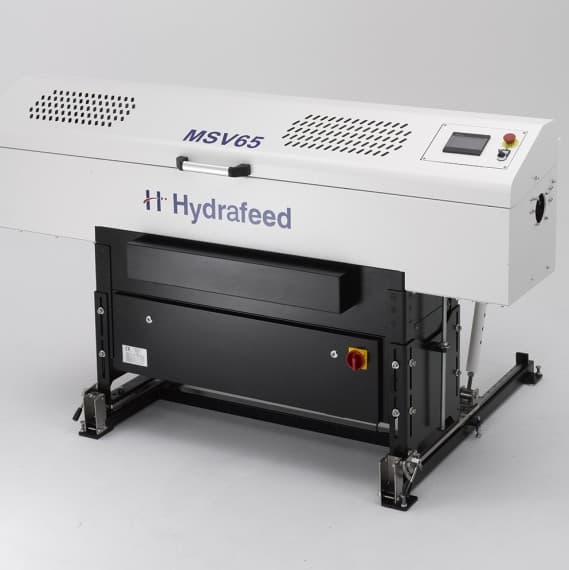 Available exclusively in Australia and New Zealand from Dimac Tooling, the Hydrafeed Barfeeder can increase the productivity of any CNC turning centre and can be retrofitted to any entry level CNC machine as well as multi-tasking turning centres.
The UK-made unit is fully servo driven, eliminating the need for compressed air. Also, once the bar size has been entered and the setup saved, users never have to open the cover again. They simply call up the program from the touch screen and the Hydrafeed will set itself on centreline automatically thanks to the servo drive bar lifter mechanism.
Other standard features include complete servo control on all axes plus fully automated setup through a user-friendly HMI screen.
The Hydrafeed also has the versatility to accommodate different bar diameters and lengths including random bar lengths. Suitable for both bar or shaft feed it also has a programmable work stop controlled by any existing foot switch. A wide variety of models are available to suit any application.
The product is CE certified and comes with a comprehensive 12-month warranty.
Dimac Tooling
03 9771 6121
dimac.com.au