BARCODE SCANNERS KEEP YOUR INVENTORY ACCURATE
18-04-2017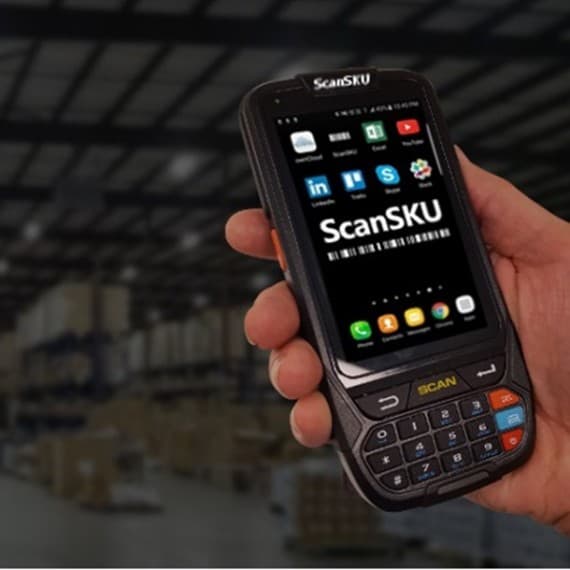 Critical for any business which holds stock is the requirement to ensure the inventory is accurate and accounted for on an ongoing basis.
The ScanSKU M Series Android Barcode Scanner and Stocktaking Application was developed for the specific purpose of ensuring stocktakes are easy to perform and more importantly, the data easy to share.
This all in one solution is a Rugged device with physical hard keys and runs the universal Android operating system, ensuing it is both intuitive and able to withstand the harsh environment of the factory floor.
The Scanner is capable of scanning both 1D and 2D barcodes, has Micro SD slot, Sim Card slot, USB charger and a removable battery with optional charging dock. The device can operate in temperatures from-25 to +70 C and the screen is a 4-inch Durable Back-lit touch screen
The Stocktaking application is highly customisable and able to capture additional data whilst performing a stocktake, such as condition of parts and has the ability to take photos of parts during the stocktake, with the in-built 5-megapixel camera. Stocktake results can simply be emailed to anyone with the click of a button straight from the device as soon as the count has been completed.

ScanSKU
1300 870 534