Published 11-06-2019
| Article appears in June 2019 Issue
BALANCING ARM IS A VERSATILE LIFTER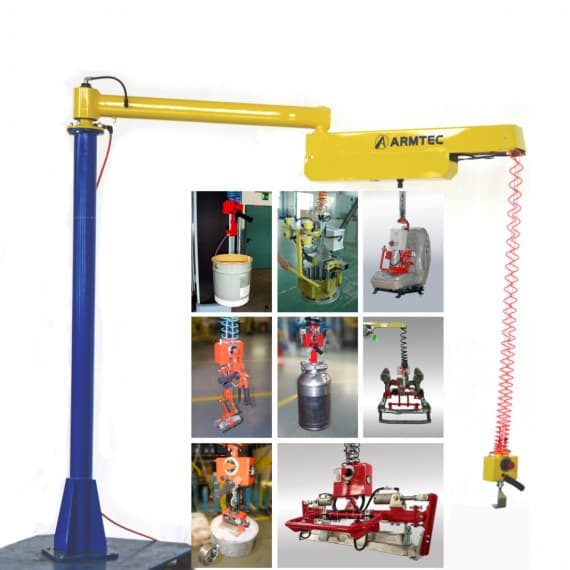 The Armtec BA100 is a zero-gravity cable arm manipulator for the fast, easy and safe handling of loads up to 90kg. Available column mounted, overhead fixed or overhead rail mounted, this lifter has virtually unlimited uses.
In addition to a standard hook, the BA100 can be supplied with a wide range of purpose-designed tooling, including simple or complex mechanical or pneumatic grippers, suction cups and mandrels specifically designed to suit the application, enabling users to lift and position pails, cartons, containers, and all manner of manufactured and engineered parts.
Alternatively, users can attach a magnet, scissor grip, hook or integrate their own existing tooling or design their own to suit.
There are two pneumatic circuits for "load" and "no-load" balancing, an air reservoir and additional safety features.
The Armtec BA 100 meets all the requirements of international corporations, is CE Marked and comes with a comprehensive manual that includes hazard assessments and adoptive solutions (a reference list is available on request).
Posilift Australia
02 9415 1914
www.posilift.com.au