Balancers put safety first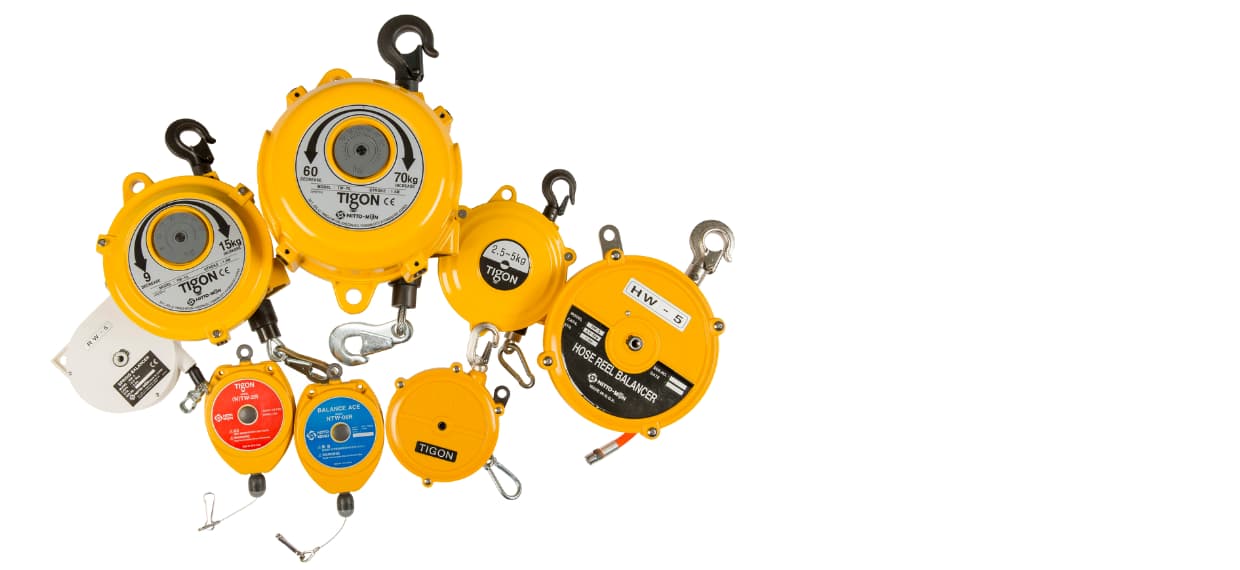 All Spring Balancers are designed to be ergonomic, with the sole purpose of increasing safety and slowing down strain, especially with highly repetitive actions that require the use of tools. Even tools with a low weight rating used repetitively over time can cause injury.
For specialist jobs; hose reel balancers and retractor balancers are sometimes required, all which are available in varying weight classes. The Spring Balancer range covers weight classes from 500gms up to 120kg for those heavy industrial applications. 
Hose reel tool balancers
Hose reel tool balancers are the relative of the simple retractor balancer. They hold the same weight and operate by the same principle, using an internal spring. Where they improve on the basic retractor is the incorporation of a pneumatic hose as a support cable.
As pneumatic hoses are essential components of air tools, this balancer does two jobs at once: protecting the operator from repetitive motion injuries and keeping their workstation clear of a trailing pressurized hose. Reducing the likelihood of trips and falls, along with punctured air hoses and their hazards.
Retractable tool balancers
Retractable tool balancers are exactly what they sound like. At rest the tool hangs slightly below the head of the balancer. When the operator wants to use it, they pull down to unwind the cable inside and bring the tool to bear. The cable is under continuous pressure from an internal spring, so when the operator lets go, the tool will spring back to its rest position.
Got Spring Balancers is an online Spring Balancer Specialist and a subsidiary of Gottools.com. Established in 2020, the company is 100% Australian owned and based in South Australia where the administration and distribution centre are located. 
Got Spring Balancers ships Australia-wide at no charge and payments can be made with all major credit cards or PayPal.