BAIRD'S INFRASTRUCTURE STRATEGY TO GIVE INDUSTRY A BOOST
17-03-2015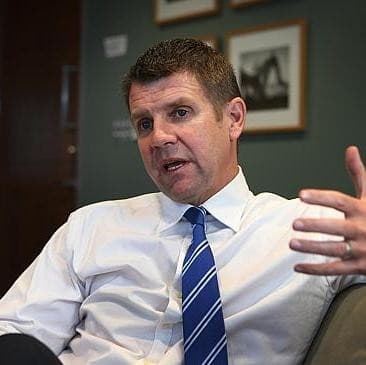 Industry has welcomed the Coalition's ambitious Rebuilding NSW program, which aims to ease congestion on Sydney's busiest roads.
Premier Mike Baird recently unveiled an infrastructure program that identifies over 100 suburbs set to benefit from specific road upgrades, new high schools and arts funding, based on $20 billion in funds anticipated from the partial privatisation of the electricity network.
This includes the WestConnex – Australia's biggest urban road project.
If re-elected on March 28, Premier Baird says work will continue on the $3 billion NorthConnex project, which will create 8,700 jobs for NSW.
The Coalition has vowed to tackle congestion on Sydney's busiest roads with $300 million to fix the 32 worst corridors.
The plan includes fast-tracking the upgrades of the Pacific Highway – a key arterial transport route for NSW industry.
However, the Coalition's election promises for infrastructure could only be delivered if the electricity network was privatised, Mr Baird said.
According to a new Galaxy poll published on Monday, Premier Mike Baird is likely to be re-elected on March 28, with 50 per cent of voters naming him the better leader.
According to the poll, the Coalition government has grown its two-party-preferred vote by one point since last month, and now leads Labor 54 to 46 per cent.
The Coalition's primary vote is also up one point to 44 per cent, while Labor's has stagnated at 36 per cent – a figure unimproved since January.
The Greens and others both sit on a primary vote of 10 per cent.
Only 38 per cent of those polled successfully named Mr Foley as opposition leader, while 65 per cent correctly identified Mr Baird as NSW premier.
Fifty-per cent said Mr Baird would make a better premier, compared to 24 per cent for Mr Foley.
Mr Baird's standing in the polls, however, defies a so-called "Abbott effect", which asserts a deeply unpopular federal Coalition government is responsible for large swings toward Labor at both the Queensland and Victorian state elections.
Coalition TV commercials depicting Opposition Leader Luke Foley as an "L" Plate leader lacking economic credentials have not helped the NSW Labor cause.