BAE SYSTEMS FRIGATE DEAL SECURES SA SHIPBUILDING FUTURE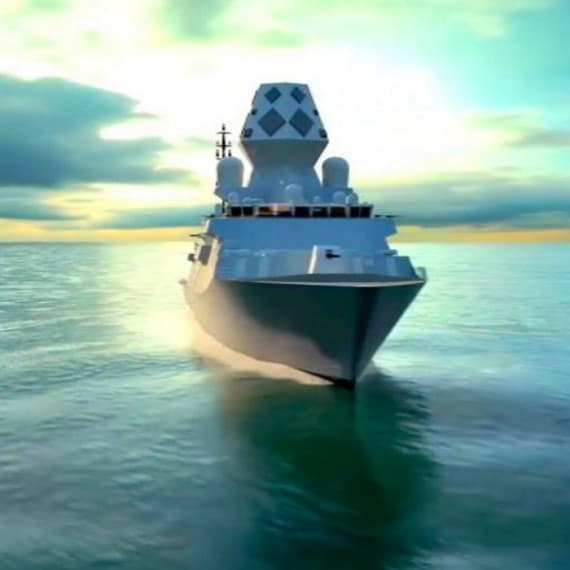 In awarding the contract to build nine high-tech, anti-submarine frigates to BAE Systems, the Federal Government has not only secured thousands of jobs in the Australian shipbuilding industry, it has laid a platform to increase the capabilities of its own shipbuilding operation ASC.
The deal will see ASC build the nine Hunter Class frigates in South Australia, but it will be in the role of a subsidiary of BAE Systems for the duration of the contract, Finance Minister Mathias Cormann revealed during the announcement of the contract win in Adelaide.
A sovereign share of the company will be retained by the Commonwealth, with full rights over any matters of national security.
However, on conclusion of the project, ASC will revert to Commonwealth ownership, retaining all the expertise and intellectual property gained in the building of the nine vessels.
Both the Prime Minister, Malcolm Turnbull, and the Defence Industries minister, Christopher Pyne, were at pains to point out that the deal that had been struck would see the vessels built "in Austalia, by and Australian workforce and using Australian steel."
BAE Systems has already qualified more than 500 Australian businesses (including 100 in South Australia) as well as signing deals with both BlueScope and Liberty OneSteel for the supply of more than 48,000 tonnes of Australian steel.
The Hunter Class vessels will be a variant of the Type 26 antisubmarine warship that is currently being manufactured in the UK.
All told, the $35 billion frigate contract is expected to create 4000 jobs in Australian, 1500 of which will be in the ASC shipyard.
Interestingly, the deal is being hailed as a success for the UK economy as well as the Australian industry, despite the vessels being built in Australia.
British Prime Minister, Theresa May, said the export of a British design for the frigates would be an "enormous boost" for the UK economy and touted the deal as an example of opportunities that would open up for Britain after Brexit.