BACKPLANE SYSTEMS LAUNCHES NEW INTEL PROCESSOR
03-03-2015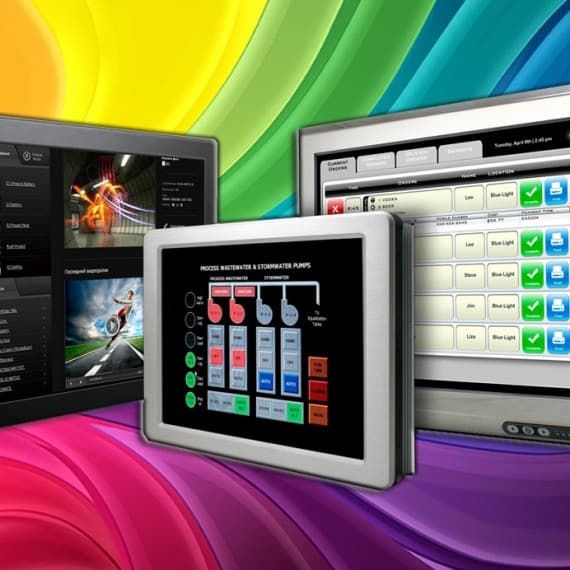 Backplane Systems Technology has launched Avalue's new Intel Atom E3800 processor and Celeron J1900 product family of applied Panel PCs.
These products are powered by the newest Intel Atom processor E3800 and Celeron J1900 product family, a system-on-chip (SoC) formerly codenamed "Bay Trail."
Based on the 22nm Silvermont microarchitecture, these new processors are designed for intelligent systems and applications with low power consumption and high performance requirements.
This new Processor Technology is available across Avalue's range of Panel PC Family.
LPC Series features industrial-grade modularized low-power interactive Panel PCs while achieving full IP65 compliance, to withstand dust and liquid ingress.
LPC Series features an optional SAA (Super-Anti-Abrasion) touch panel by adopting GOT (Glass on Top) technology. It is an ideal solution for Human-machine Interface, Marine, Industrial Automation, and Home Automation.
SPC Series is the ultimate industrial fanless rugged IP65 solution characterized by its Stainless Steel Chassis with wide voltage input designed for rugged environments.
It is an ideal solution for Food Industry, Laboratories, Slaughterhouse, Water Waste Processing, Marine Navigation Systems and Car Wash Machines.
FPC Series features a thin bezel and elegant ID in a full aluminum housing design.
This Series is a modular multimedia platform, aimed at market of Point of Service (POS) systems and Digital Signage applications.
Its unique design has modularized the main components from LCD display, system chassis and motherboard.
This enables system integrators to setup a panel pc quickly and flexibly.
The FPC Series is a perfect solution for In-Vehicle, Industrial Automation, Home Automation, Human Mmachine Interface, POS, KIOSK and Thin Client applications.
The new Intel Atom processor E3800 and Celeron J1900 product family brings enhanced stereoscopic 3D capabilities, high-resolution graphics, data integrity, reliability, and system uptime to meet intelligent systems requirements.  
Backplane Systems Technology
Ph: 02 9457 6400