BACKPACK VACUUM OFFERS A BOOST OF TURBO POWER
01-03-2018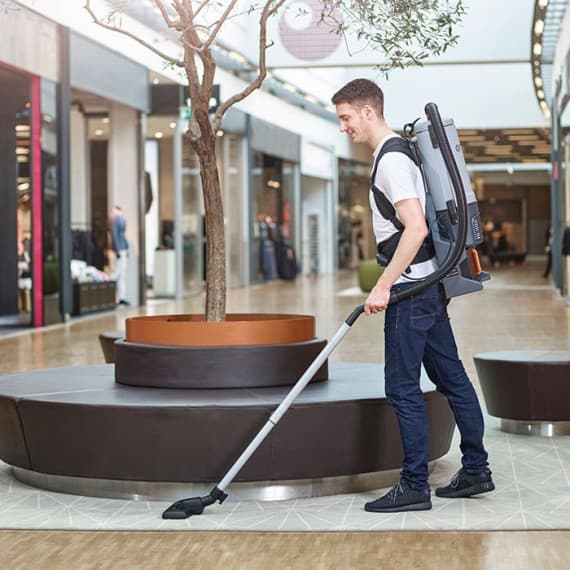 Nilfisk has developed a novel battery powered backpack vacuum cleaner that combines fast charging time with a boost function for heavy-duty cleaning.
In recent years the professional cleaning industry has seen an increase in battery driven vacuums, offering increased mobility for operators and improved safety for all concerned with no cables to provide trip hazards.
Nilfisk Australia Product Manager Greg Jones likens the trend to that in the power tools industry, where battery power has almost become the norm, saying: "We have for the past years worked with a vision of creating that same freedom for people in the cleaning industry – but without compromising the performance and functionality of the vacs."
Enter the Nilfisk GD 5 Battery – a lightweight backpack model free of cords that is especially useful for room to room cleaning and cleaning in demanding spaces like inside lifts - or up and down staircases.
Says Jones: "Many of the earlier battery driven vacs had long charging times and insufficient power for heavy duty – or even deep – cleaning. We believe that we have solved these issues with Nilfisk GD 5 Battery."
Then unit features a dual-speed motor (normal and boost) to improve productivity, and provides up to 60 minutes runtime on a single charge of its 36V lithium battery. Charging is quick, bringing the battery to 90% in 40 minutes so that switching between two batteries in the vac and the charger enables non-stop cleaning.
Nilfisk
1300 556 710
www.nilfisk.com.au