BAC Systems: A top drawer Aussie performer
31-08-2010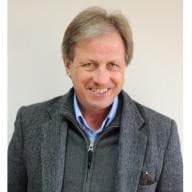 At the forefront of industrial design and manufacturing in Australia, BAC Systems produces some of the world's most innovative modular workplace and drawer storage systems. Founded more than 35 years ago, all BAC products are produced at its Western Sydney plant from locally-sourced high strength materials.
In this exclusive interview with Industry Update, BAC Systems founder and director Walter Bachmann explains the reasons for the company's meteoric rise …
How did you first get involved in the design and manufacture of workplace storage systems?
It has been a long journey to reach the place BAC Systems is at now. After working as a Metal Construction Engineer in my homeland of Switzerland, I emigrated to Australia where I soon saw a great potential for Workplace and Storage System Development. At this time, the concept of complete Drawer Storage Solutions were practically unknown here.
When did you launch BAC Systems in Australia and what was the motivation?
BAC Systems was launched in 1977 in a small rented workplace in Artarmon. After incorporating in 1981, BAC Systems moved to Rydalmere before building our own premises in Seven Hills in 1984. The rapid expansion of the business saw us outgrowing these premises, after which we acquired two hectares of industrial land at Glendenning where we have built up our dedicated manufacturing and office premises over the last 25 years. Now spanning over 11 000 m2, plans for the future include he provision of a further 2 500 m2 to cope with increasing demand.
What have been the main reasons for the company's success?
The success of BAC Systems lies in our delivery of the best possible product manufactured in Australia, with respect for all involved in the process from our workers to our customers. Honesty is the key to any business, and is at the heart of having a strong foundation and belief in what you do. This drive powers the BAC team to continually update the range with innovative and practical new additions to meet the needs of our customers.
What has been your greatest business achievement?
Without doubt, the implementation of our Monastic Hour within the workplace is one of the greatest achievements in the workplace. In this way, all employees are afforded the opportunity to integrate work with prayer, should they choose to. We are also very proud of our contribution to new industry in Australia, not only are our products manufactured in Sydney, we make every effort to ensure all source materials are also Australian-made. Our success in this area has been recognised by the awarding of two Australian Design Awards, with the further recognition of a Golden Design Award, which was of immense personal satisfaction.
What are the biggest challenges now facing Australian manufacturers?
There are many challenges now facing Australian manufacturers. At the forefront of these is the shortage of entrepreneurs necessary to rebuild our manufacturing industry. This is a growing concern for Australian manufacturers as "big industry" drives more young Australians from the spirit of true entrepreneurship.
How can Australian manufacturers survive the strong dollar and intense competition from cheap labour countries?
This is a challenge faced by all Australian manufacturers. While there is no guaranteed formula for success, BAC Systems stays strong by avoiding large overheads and being self-funded at all times. Many Australian manufacturers may be concerned about high wages in our country, but it is really debt and an inability to manage overheads that lead to failure. Coupled with a strong core product, constant innovation ensures our range meets the needs of the current market.
What does the future hold for BAC? Where do you see your business in five years from now?
BAC Systems has been more successful than we had dared hope at its inception. With careful planning, we will continue to expand our product range to meet demands as they arise. We have many new BAC products in the pipeline that we are excited to present to the market in the next few years. Ultimately, we look forward to expanding our premises in the next five years to meet the growing demand for Australian owned and made quality products.