AWARDS TO RECOGNISE EXCELLENCE IN PROCESSING AND PACKAGING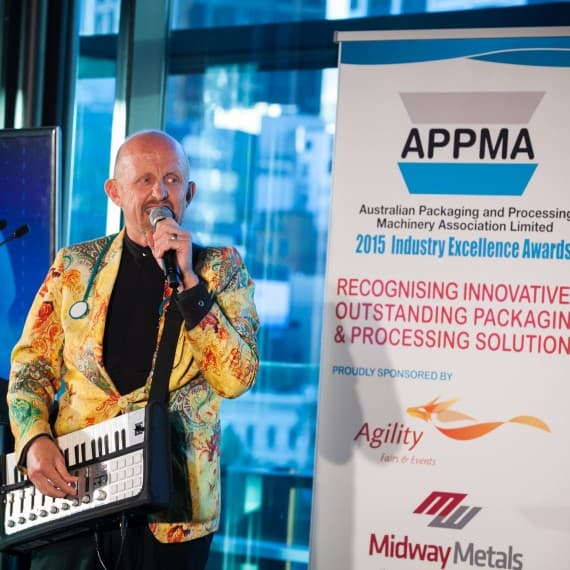 Applications are now open for the Australian Packaging and Processing Machinery Association (APPMA) Awards of Excellence. The national programme aims to seek out and recognise excellence, leadership and best practice in Australia's processing and packaging industry.
There are five award categories: best new product, customer collaboration award, design innovation award, export success award and imported equipment award. All the awards will be presented at a gala awards ceremony during AUSPACK 2019 in Melbourne.
According to APPMA Chairman Mark Dingley, there are many benefits to entering, both for individuals and their companies. "Finalists and winners will be recognised as industry leaders, which is a great way to raise your business's profile within our industry and outside our industry to potential customers and investors," he says.
Finalists and winners will have an opportunity to showcase their products on the AUSPACK show floor.
Dingley adds, "Going through the actual entry process offers businesses a fantastic benchmarking opportunity to review their processes and practices, which they'll then receive feedback on from the judges, as well as industry peers and authorities. We know past finalists and winners have valued this expert, arm's-length critique as a 'set of fresh eyes' to what's working well along with improvements that can be made.
"Compiling the submission is also a great way to motivate and energise people in the business, as everyone is focused on the innovations and successes to which they've all contributed. The Gala Awards Ceremony is the ideal opportunity to then network with industry leaders and sponsors."
Entries for the awards are open until 26th January 2019 via the official online portal. Entrants must be an APPMA member (as at 1st July 2018) and/or an exhibitor at AUSPACK 2019.
AUSPACK 2019 will be held at the Melbourne Convention and Exhibition Centre from 26th to 29th March 2019. The Gala Awards Ceremony will be on the 27th March.