AWARDS CELEBRATE THE BEST OF THE HVAC&R INDUSTRY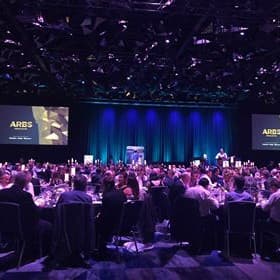 The ARBS Industry Awards winners for 2018 were toasted last night at a gala dinner hosted by media personality Tony Squires, held at ICC Grand Ballroom in Sydney.
The awards are seen as the pinnacle of achievement in the HVAC&R and building services industry, and this year attracted nominees from across all sectors. A panel of industry experts evaluated the nominations based on various criteria such as leadership, sustainability, performance and innovation.
The ARBS Young Achiever Award 2018 went to Jason Harrison of Airmaster Australia; and the ARBS Product Excellence Award 2018 went to Air Change for its ACDHUM-LD low-dewpoint dehumidifier.
Strathbrook Industrial Services and Danfoss Australia jointly took out the ARBS Project Excellence Award 2018 for an installation at F Meyer that is Australia's first cold-storage facility to use carbon dioxide as the refrigerant.
The ARBS Outstanding Industry Education/Training Award 2018 went to Danfoss Australia for its mobile CO2 training unit; and HydroChem was awarded the ARBS Software/Digital Excellence Award 2018 for its Clarity product.
The ARBS Outstanding Service & Maintenance Award 2018 was given to AG Coombs Group.
ARBS concludes today at the Sydney ICC.