AUTONOMOUS VEHICLES COULD BOOST ECONOMY BY $92BN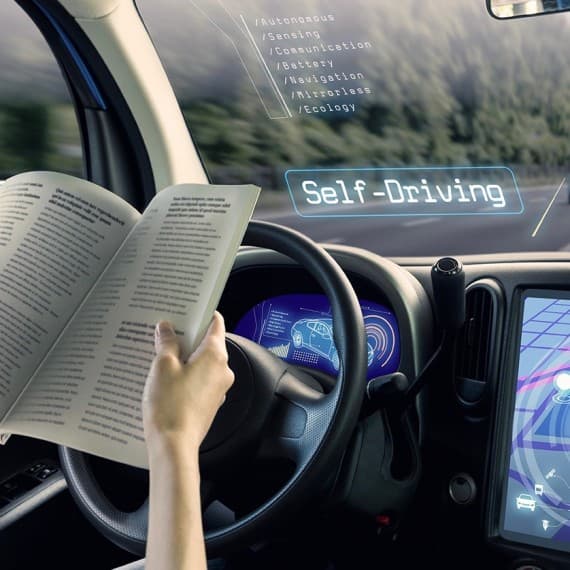 Electric and driverless cars could add up to $92 billion to Australia's economy by 2050. New technologies and mobility options such as car sharing (GoGet, Flexicar) and ride sharing/carpooling (Uber, Lyft, Ola) are already changing the way people travel and use traditional transport modes such as taxis and private cars. Innovations such as electric vehicles (EVs), autonomous vehicles (AVs) and on-demand transport are likely to bring even more dramatic shifts.
A recent report by LEK Consulting has estimated the impact that new mobility options will have on the Australian economy. It finds that the introduction and adoption of EVs and AVs could increase Australia's gross domestic product by $62 billion to $92 billion by 2050, a rise of 2 to 3 per cent over projected GDP without new mobility, based on scenarios of low and high rates of adoption of new transport modes. Further, new mobility could boost employment in Australia by 200,000 to 274,000 full-time equivalents, or about 1 to 2 per cent.
About half of the increase in GDP is likely to come from improved labour force participation. As it becomes easier to get to work, the labour force participation rate could increase by about 1 percentage point by 2050 over and above a scenario without new mobility options. Other key economic benefits will be lower vehicle accident rates and lower insurance costs.
Other findings include that the growth of EVs could see traditional internal combustion engine cars fall to as little as 17 per cent of Australia's car market by 2050, compared with 99 per cent in 2017, and that robot taxis could account for 25 to 45 per cent of AVs by 2050, the largest part of the AV sector.
"New mobility innovations promise a range of social and environmental advantages, making travel simpler and cheaper, reducing pollution, and cutting road accidents," says the report's author, LEK Partner Mark Streeting. "The analysis suggests there could be measurable economic benefits for Australia from consumers adopting new mobility trends and technologies."
The estimates are based on a scenario analysis conducted using a computable general equilibrium model developed by Cadence Economics. They are indicative only and subject to a number of caveats and limitations, as they rely on a number of assumptions and data points obtained from a range of secondary resources.