Published 31-10-2019
| Article appears in November 2019 Issue
AUTOMOTIVE AND ELECTRONICS SECTORS CONTINUE TO DRIVE ROBOTICS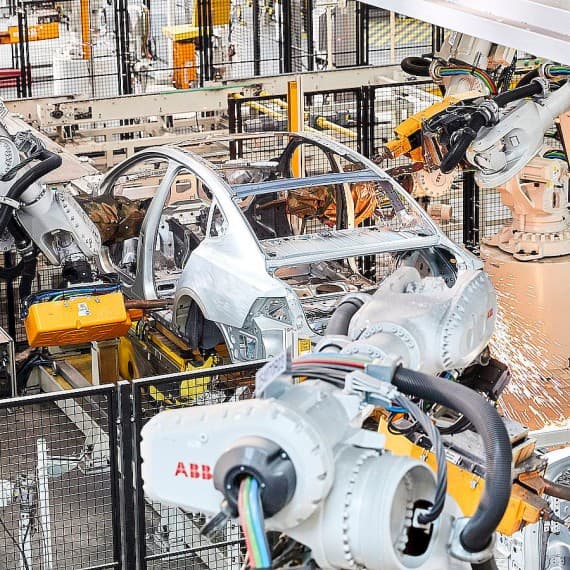 New data from the International Federation of Robotics (IFR) show the global demand for industrial robots continuing apace, with 422,000 units shipped globally in 2018, amounting to a total value of US $1.6 billion in new orders. This level is slightly surprising given that the automotive and electronics manufacturing sectors remain the biggest users of industrial robots, and neither sector was particularly buoyant during 2018.
Geographically, there remain five major markets for industrial robots: China, Japan, the USA, the Republic of Korea, and Germany. These countries account for 74% of global robot installations.
China remains the world´s largest industrial robot market with a share of 36% of total installations. In 2018, about 154,000 units were installed. This is 1% less than the previous year but more than the number of robots installed in Europe and the Americas together. The total value of installations reached US $5.4 billion – 21% higher than in 2017.
However, new growth markets are emerging. Sales of industrial robots in India reached a new record, with 4771 new units installed in 2018 - an increase of 39 per cent over the previous year. India now ranks eleventh worldwide in terms of annual installations.
The automotive industry remains the largest customer industry by far in India, with a share of 44 per cent of total installations. But the strongest growth driver in 2018 was general manufacturing industry, increasing by 28 per cent.
However, the nation remains relatively lightly automated. For example, the robot density in India's automotive industry is a low 99 robots per 10,000 employees, compared with Indonesia (440 per 10,000), China (732), and the frontrunner Korea (2589).
The World Robotics 2019 report is available now from the International Federation of Robotics (www.ifr.org).