AUTOMATION HOLDS KEY TO SURVIVAL FOR MANUFACTURERS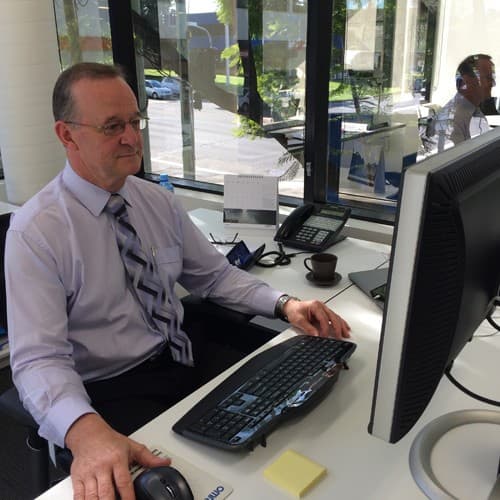 Australian manufacturers must embrace new technology and automate to remain competitive, an industry executive has warned.
Mr Greg Field, managing director of Omron, a global leader in automation, says industries that remain labour intensive will struggle.
By automating, Australian industry can boost productivity and remain competitive in the future, Mr Field maintains.
Modern IT technologies promise to reinvent industry and turn factories into digital enterprises.
More manufacturers are now using smart sensors to monitor assets and predict maintenance needs.
And robotics is set to change the face of global industry.
Mr Field says robotics has already created a paradigm shift in manufacturing and this trend will continue.
Robots are increasingly taking on more tasks, and some experts believe we are fast approaching "lights out factories" which can largely operate without much need for human engagement.
Three driving forces for using robotics:
Where the product cannot be made to satisfactory precision, consistency and cost.
Where the conditions under which the current work is done are unsatisfactory.
Where a developed country manufacturing unit with high labour costs is threatened by a unit in a low labour cost area.
"But by introducing robots you are not necessarily putting people out of work," Mr Field says.
"Robotics still requires labour – but the role of many workers will change."
A much larger source of employment, at least partly due to robotics, is the newly created downstream activity necessary to support manufacturing which is done by robots.
Mr Field says robotics is now a strong focus for Omron and the company's future direction.
Omron's Delta-3 Robot was voted Best Robot 2014 at the prestigious Automation Inside Readers' Choice Awards.
The Delta-3 Robot, which is used primarily for Pick and Place operations, is designed to increase productivity and significantly reduce operating costs.
Mr Field says shop floor automation has changed drastically in recent years changing manufacturing as we know it.
"Automation will continue to evolve as new technology is developed," he says.
"Omron technology can help organisations to achieve greater productivity, less downtime and reduce costs."