AUTOMATIC LUBRICATION MAINTAINS LABYRINTH SEAL INTEGRITY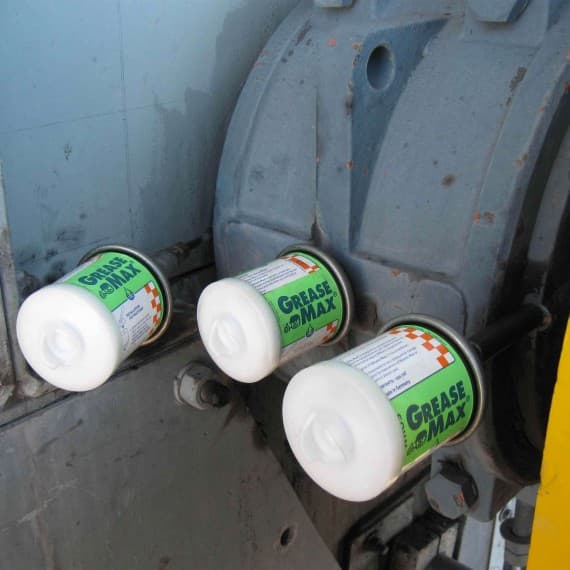 Labyrinth seals offer a highly efficient means of sealing bearing housings in rotating machinery. However, like the bearings within, these seals do require lubrication to operate at maximum efficiency and to provide full protection to the bearings.
Properly maintained labyrinth seals will enhance bearing life, improving reliability and reducing downtime.
For peak performance, a labyrinth seal will require the correct grease fill to be maintained, preferably with a positive grease flow to help purge contamination.
However, traditional maintenance routines for labyrinth seals generally involve manual lubrication – at relatively long intervals – inevitably leading to declining performance towards the end of the lubrication cycle.
As a result, there is a natural tendency towards over-lubrication, which creates additional problems. Excess grease can build up around the seal, where it is exposed to dirt and/or moisture. This dirt or moisture becomes mixed with the excess grease and can then be drawn back into the seal.
If the contaminated grease finds its way to the bearings, the resulting increased wear will inevitably lead to bearing failure.
The solution to the problem comes in the form of automatic lubrication using GreaseMax dispensers mounted directly on each seal.
Each GreaseMax unit provides a reliable steady flow of lubricant over its specified lifetime. This means that the labyrinth seal is continuously supplied with lubricant at the optimum rate to maintain sealing performance. And the continuous positive flow prevents contaminants from being drawn back into the seal.
Importantly, GreaseMax lubricators are entirely self-contained, and require no external power supply, so they can be relied on to deliver their lubricant at the specified rate for the period specified.
GreaseMax
03 9723 8600
www.greasemax.com.au