AUTOMATIC LUBRICATION KEEPS WATER-POWER TURBINES RUNNING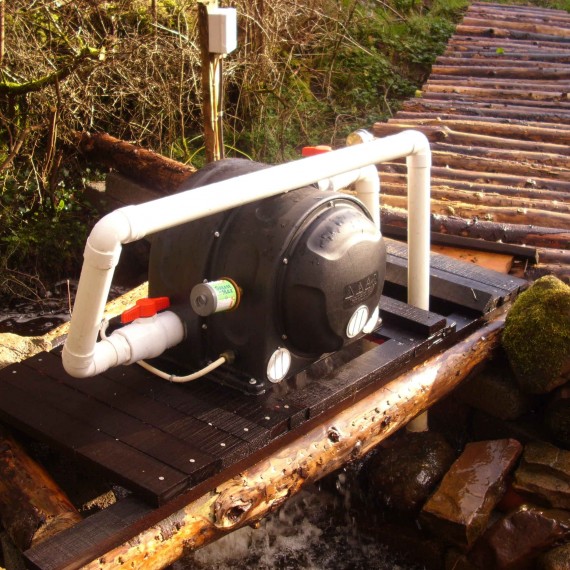 EcoInnovation is a New Zealand company manufacturing innovative water-driven turbines for the microgeneration power market. The company's PowerSpout turbines are sold around the world as a domestic power source.
The PowerSpout features a simple and robust design. But the nature of the application means that the unit's bearings need to operate reliably in both wet and humid conditions, and EcoInnovation found that bearing failures were leading to warranty claims.
Field trials showed that GreaseMax automatic lubrication eliminated the bearing failures as the continuous lubrication was found to provide better bearing longevity and reliability than the alternative option of changing to sealed bearings.
Now, EcoInnovation supplies its PowerSpout turbines with a 12-month GreaseMax lubricator installed, plus two spares, and as a result can now offer a three-year product warranty.
Crucially, the continuous flow of lubricant provided by GreaseMax means that the bearings are always supplied with fresh lubricant. Without automatic lubrication, static mineral oil can quickly become saturated with water in applications like these, and above 200ppm water content the lubricant will begin to fail.
Also, because of the simple GreaseMax design, which involves no electrical or electronic circuitry, it is immune to the effects of the high humidity that is typical in applications like the PowerSpout.
GreaseMax
03 9723 8600
www.greasemax.com.au