AUTOMATE AND INNOVATE WITH ADVANCED ROBOTICS
12-08-2020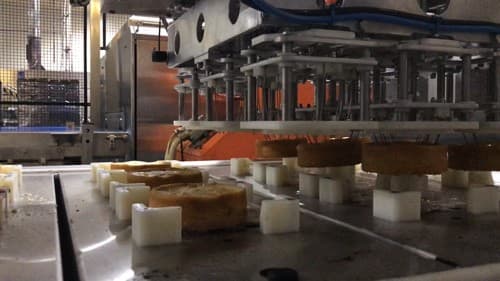 For one of Australia's automation leaders, the way to get local manufacturing back on track is clear: innovation.
Advanced Robotics has long been at the forefront of robotics and automation in Australia. Since its inception in the early 1990s, managing director Chris Scott has worked hard to ensure Advanced Robotics has innovation at the core of its operations.
"As an industry, manufacturing needs to innovate if it wants to make a comeback," Scott says.
The economic damage caused by the COVID-19 pandemic has thrust local manufacturing into the spotlight. The more overseas supply chains buckled under lockdown restrictions, the louder the calls to bring manufacturing back home became.
"The more talk there is about it, the more likely it is to happen," Scott says.
"But there needs to be more innovation, because that's what's going to drive competition and make the industry even stronger."
In its infancy, Advanced Robotics worked heavily with the automotive industry, a field Scott says was partial to taking risks.
"No one was afraid to take a risk in order to solve a problem," he says.
"That's where we learned to have a 'can do' attitude."
That attitude has carried on through the decline of the Australian automotive industry and is still at the heart of Advanced Robotics' approach to manufacturing.
"We look at jobs from a different angle," Scott says.
"We don't just work to solve a problem, we look at the big picture and highlight other problems we know we can fix."
Advanced Robotics is a 'one-stop shop' for manufacturers looking to automate their operations. From concept to design to installation to after-sales service, Advanced Robotics will create a project entirely in-house to suit whatever application is required.
With a wide range of new and refurbished robot makes and models available, an on-site robot welder for contract welding and after-hours support in the rare event of a breakdown, Advanced Robotics backs up its 'can do' attitude with 'can do' action.
Scott believes Australian manufacturers need to work closely with automation companies to improve the process rather than expecting automation to solve their problems.
"There's no innovation in palletising, it's easy automation. A lot of automators won't look at difficult processes, they won't ask themselves 'can we do it'," he says.
In fact, Scott believes that Australian manufacturing and automation can do it, but they must work side-by-side to achieve spectacular outcomes.
"We believe innovation adds actual, measurable value to industry. It doesn't just change the hand we use to pour coffee but improves the way we pour it."