Autodom future still uncertain
31-08-2010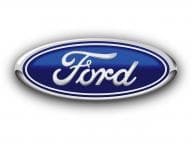 Work has resumed at troubled auto parts maker Autodom's Victorian sites, but the company's future is still under a cloud.
Auto giants Holden and Ford recently took on Autodom's estimated $6.5 million debt and agreed to underwrite the company, protecting jobs in Adelaide and Melbourne.
Australian Manufacturing Workers Union (AMWU) assistant Victorian state secretary Leigh Diehm said union members had met with the company's newly-appointed receivers to negotiate the return to work.
Mr Diehm said Autodom Ltd's 170 Victorian workers were now back at work indefinitely.
The resumption of work has also guaranteed a supply of components to Ford.
But it remains unclear whether the jobs of Autodom's 400 employees across Victoria and South Australia will be secure in the long term.
Mr Diehm said the receivers would look to restructure the Autodom group and may split it up into individual companies with a view to selling them. The union has supported this move.
The resumption of work at Autodom's South Australian operations has averted a shutdown of local car-maker Holden.
Ford and Holden have guaranteed Autodom's debts after talks with the company, its administrators and banks.
Both the car producers had faced a shutdown due to parts shortages after Autodom closed its seven factories and stood down 400 workers last week.
Mr Diehm said the administrative process could take weeks or months.
Autodom has blamed a downturn in demand for new cars for its troubles.