AUTO MANUFACTURERS GETS A $15M BOOST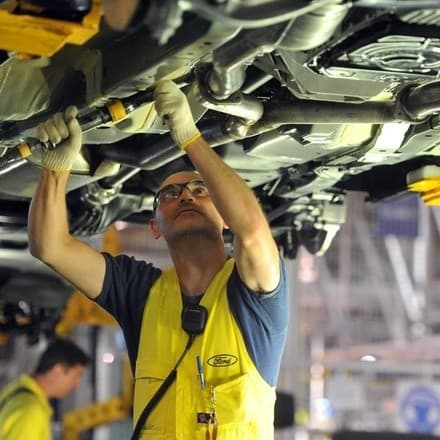 More than $15 million will be invested in 10 innovative Australian automotive component manufacturers to help them move into new industry sectors before local car manufacturing ceases in 2017.
Industry Minister Christopher Pyne announced the grants during a visit to Multislide Industries in Adelaide last week.
He said that $4,797,383 in Government support would generate a total of $15.1 million in investment, to help firms diversify into new markets.
Ten businesses will receive grants ranging from $101,691 to $1 million from round three of the Automotive Diversification Programme to complement contributions by each recipient.
Successful applicants and grant offers include:
·       Multislide Industries Pty Ltd in Edwardstown, South Australia – $259,100 grant towards the introduction of advanced technical capabilities to enable the manufacture of high-end, custom made furniture.
·       Orbital Australia Pty Ltd, in Balcatta, Western Australia – $101,691 grant towards developing a combination of thermal and vibration testing services for defence applications.
 
·       Luna Nameplate Industries Pty Ltd, Bayswater North, Victoria – a $441,122 grant for the purchase of machinery to fulfil a new licence agreement to supply wholesalers in Asia, the US and Europe with a range of products.
Mr Pyne said this Automotive Diversification Programme funding was part of the Australian Government's $155 million Growth Fund.
In total the programme has supported 31 diversification projects and is expected to drive almost $50 million investment in Australian manufacturing.
"This investment enables our manufacturers to move to a new model that's characterised by the kind of innovation and spirit the Government is fostering through its new National Innovation and Science Agenda," Mr Pyne said.
"This is key to our commitment in ensuring a strong and sustainable high-value, globally-competitive, manufacturing industry in Australia."
Hindmarsh MP Matt Williams said it was extremely important to South Australian workers and the economy that local manufacturers were given the financial support they needed to produce new products and move into new markets.
"The Government continues to support component makers like Multislide Industries in transitioning their businesses ensuring skills and jobs in Australian manufacturing are retained."
More information: www.business.gov.au