AUTO CLOSURES 'COULD COST 40,000 JOBS'
19-05-2016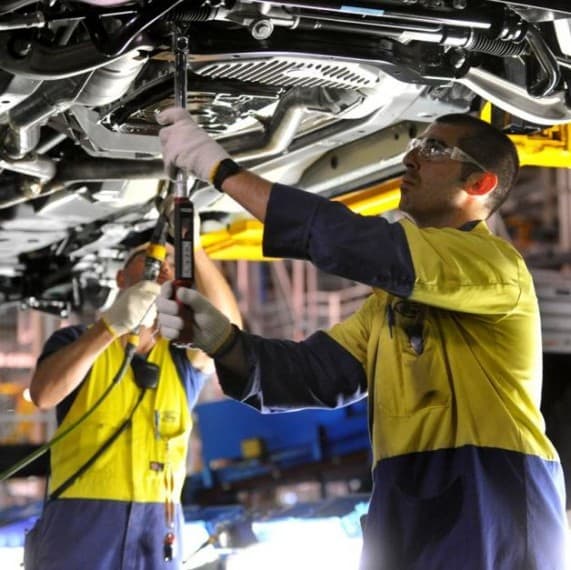 The Federation of Automotive Products Manufacturers predicts as many as 40,000 jobs could be lost due to the imminent closure of automotive manufacturing in Australia.
The Federation says Victoria will be hardest hit by the closures, accounting for two-thirds of total jobs lost.
The Federation says only 79 of the state's 134 automotive suppliers have diversified or are in the process of diversifying their operations.
"You can be sure that whatever the impact felt by the community when Ford finishes local car building, the Holden and Toyota closures will be 10 times worse, as their production levels are so much higher," Federation general manager Tom Chappell told the Herald Sun.
"We are calling for Labor and the Coalition to support the automotive components sector, on the basis that it's good business to do so."
Ford Australia, Toyota Australia and General Motors Holden are scheduled to close their car manufacturing plants by 2018.
Ford is scheduled to shut its Geelong and Broadmeadows plants in October this year.
During a recent visit to Geelong Opposition Leader Bill Shorten said the Turnbull Government was keen to see the back of Australia's automotive industry.
"There were 20 countries worldwide that produced cars, now there's only 19 left," Mr Shorten said.
"This government goaded the car industry out of Australia. Geelong is a proud car making city and we want to support local jobs, local innovation, local industry."
Labor estimates up to 200,000 people face a dire future as a result of car manufacturing closures between now and next year.
"We simply cannot allow so many Australians to be left in the lurch," opposition industry spokesman Kim Carr told ABC radio last week.
"We need to be able to work with people to secure blue-collar jobs as well as those that are at the top end of town."