AUSTRALIA'S 'TOP 10' DEFENCE EXPORT GOAL A STRETCH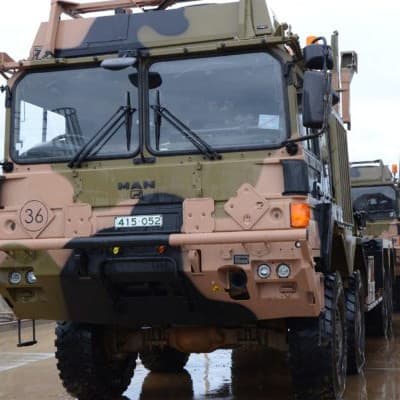 The Turnbull government has been pushing for Australia to leap up into the top 10 global defence exporters, but government spokespeople have admitted the goal is both ambitious and hard to quantify. 
Part of the issue is that while Australia is currently estimated to be the 19th-largest exporter, there is currently no strong information baseline to comprehensively quantify Australian defence exports, and estimates could put current exports at no more accurately than anywhere from $1.5 to 2.5 billion AUD per year.
When the government's new defence export target was released, Australia ranked 20 in the world's top 25 defence exporters according to the Stockholm International Peace Research Institute (SIPRI), although its latest figures indicate a rise of one place to 19.
"Becoming a top 10 global defence exporter is a stretch target but it is an indication of what we aspire to achieve," said the Department of Defence. 
It also said that the Defence Export Strategy "isn't about achieving a certain ranking", and is instead it is about building up defence industry to achieve the government's strategic objectives. 
Prime Minister Malcolm Turnbull has said it is an ambitious, positive plan to boost Australian industry, increase investment and create more jobs.
"A strong, exporting defence industry in Australia will provide greater certainty of investment, support high-end manufacturing jobs and support the capability of the Australian Defence Force," he said.
As part of its prepared statement, Defence has said that establishing a strategy for collecting firm metrics to better analyse Australia's exports and industry will have to be the next step. 
Under the new strategy, the Australian Defence Export Office will seek to build a better picture of defence exports as well as assess the effectiveness of the new measures. It will draw information from Austrade, export permits, industry and other available government exports data.
"Establishing a clear systemic means to measure defence export outcomes will be an early priority," it said.