AUSTRALIA's LEADING OH&S EVENT RETURNS TO MELBOURNE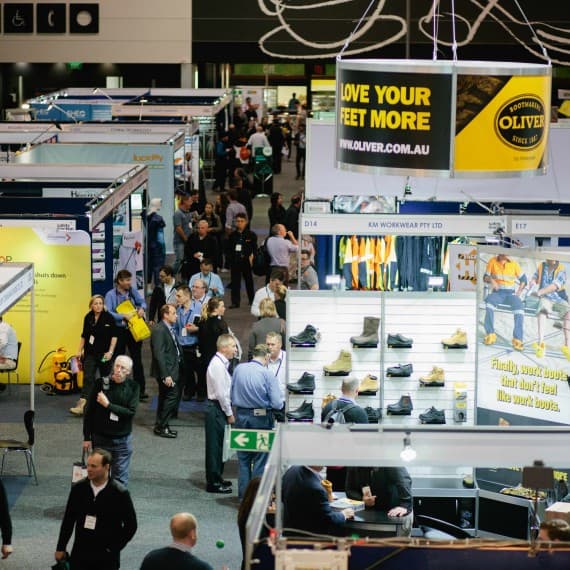 Free registration is now available for Australia's leading Occupational Health and Safety in Action Tradeshow on 5th and 6th September at the Melbourne Convention & Exhibition Centre.
Due to high rates of work-related injuries and illness, the manufacturing sector is one of the priority industries for the Australian Work Health and Safety Strategy. Still today, many hazards put manufacturing workers' health and safety at risk, ranging from asbestos, chemicals and heat to stress, noise and manual handling.
Whether in processes, technology and/or approaches to people, it is becoming more and more crucial to help solve ongoing problems and ensure employees go home safely after work.
Innovative products and services from 100+ exhibitors
Visitors to the show can network with the experts and source the latest innovative products and services in OHS on the trade show floor. Major corporate sponsor myosh Safety Management Software will be joined by exhibitors, including technology partner Riskware, Bureau Veritas, Mix Telematics, Sine Group, Chemical Safety International, Retailquip and QHSE Integrated Solutions. The full exhibitor list can be found on the show website.
Learn from industry experts
To stay on top of the latest health and safety regulations and developments as well as the mental health and wellbeing of workers, Safety in Action will introduce three new dedicated health and safety zones. All three zones will run concurrent seminar programs covering Major Projects (main stage), Innovations, and Mental Health & Wellbeing, to educate today's OHS professionals. All seminars are free to attend and the full programme can be found at www.safetyinaction.net.au.
Some key take-away sessions at the Safety in Action Show
Zone 1 - Main stage
- "Bridging the gap between the office and the field", David Broadhurst, CEO at Codesafe
- "Mitigating heat stress – lessons learnt from 2017", Dr Matt Brearley, Managing Director, Thermal Hyper Performance
- "GHS in your workplace: making chemical safety a priority", David Clingin, Account Manager, Chemical Safety
Zone 2 - Mental Health & Wellbeing
- "Implementing a mental health and wellbeing strategy in the workplace", Nick Arvanitis, Head of Research & Resource Development, Beyond Blue
- "The future of corporate health – current trends and future direction", Debra Villar, Director, Complete Corporate Wellness
Zone 3 - Innovations
- "Australia's world first manual handling risk assessment program using innovative sensor technology", Ennio Bianchi, Director, Pacific Risk.
- "National coordination of asbestos safety", Nick Miller, Director & CFO, Asbestos Safety and Eradication Agency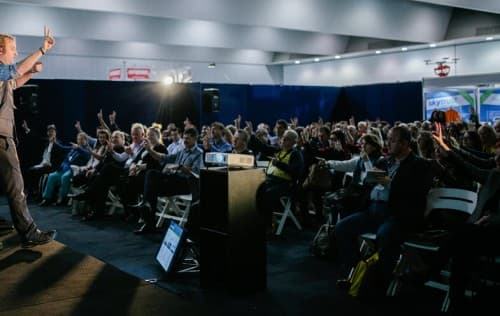 Networking during and after the show
This year Safety in Action introduces a new Safety in Action app, which enables all visitors to stay on top of all the show info, but also offers a new networking opportunity. Within the app trade show visitors and delegates can easily connect with other visitors, exhibitors and speakers during and after the show.
High-profile conferences
Held concurrently with the trade show, Safety in Action is running three high-profile conferences focusing on "Safety strategy", "Leadership and culture", and "Workplace wellness and return to work". With over 350 delegates and 70-plus speakers and the conferences running in adjacent rooms, delegates will be able to switch sessions and plan a track to suit their individual requirements.
Register for free to attend
Safety in Action opening hours are 10am-6pm on Tuesday 5th September and 10am-4pm on Wednesday 6th September, 2017. Attendance is free for bona fide trade visitors and available via the show website.
Safety in Action
www.safetyinaction.net.au