"AUSTRALIA'S LAST" CAR MANUFACTURER ENTERS ADMINISTRATION
15-02-2018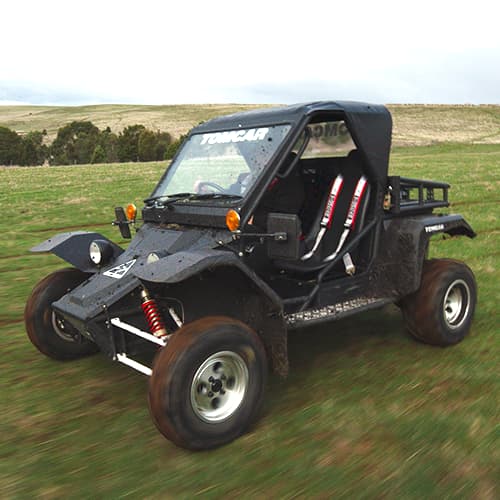 Tomcar Australia, subject of a round of 2017 articles that labeled it as "Australia's last automotive manufacturer", has gone into voluntary administration. 
Citing hostile investors and increasing costs of business, admistrators confirmed the turnover for Tomcar in the 2016-17 financial year was $4.65 million, despite previous reports that the company's turnover was "just under $10 million".
The Melbourne-based business was founded in 2005, had five employees, and spent seven years in development before releasing its first product in 2012. The company made 100 of its premium off road, all-terrain cars in its first run, which sold out almost immediately after first launch.
The business has now stopped trading and the first meeting of creditors is scheduled to be held on 15th February.
The administrators said that high manufacturing costs, low sales volumes, and a "situation with an investor that led to legal proceedings, resulting in legal costs", have contributed to the voluntary administration.
Company director David Brim said that the decision was "a devastating turn of events" for Tomcar Australia, and thanked the community for their ongoing support. 
"We have had to close our doors because of a group of hostile investors tried to take over the company from us, while ever increasing manufacturing costs have put untold strain on the cash flow of the business," he said.
"We recently had an overseas investor about to come on board but at the last minute they backed out, leaving us with escalating legal fees and product costs, which simply pushed us over the edge."
"We want to thank everyone who supported our dream over the years and helped us along the way. It has been an incredible journey. We've tried our very best, but we couldn't quite get there."