AUSTRALIAS LARGEST ENGINE REMANUFACTURER OPENS APPRENTICESHIP INTAKE
06-10-2016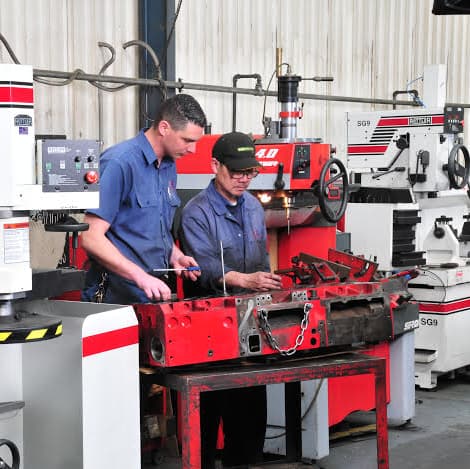 HM Gem Engines has opened the gates for apprenticeship applications, offering comprehensive training under some of Australia's most experienced tradespeople.
As an employer that has recieved the Prime Ministers 'Employer of the Year' award on four seperate occasions, and has been acknowledged as the 'Best Engine Reconditionar' in the 2016 VACC awards, the opportunities and experience on hand are extraordinary.
"Successful applicants will have a passion for engineering perfection working in fine tolerances with a strong interest in remanufacturing some of the most complex engines and components back to original specifications," said HM Gem General Manager Dean Taylor.
"Our preference is for applicants to have Year 12 certificate or as a minimum Year 11, as an apprenticeship opens up an excellent career path with the company and within the industry," he said.
HM Gem Engine is Australia's largest remanufacturer of automotive, heavy transport and industrial engines and cylinder heads, servicing automotive, heavy diesel, transport, industrial and marine clients throughout Australia.
The company will take up to ten apprentices in the coming year for placement in the Dandenong main workshop or one of the ten satellite operations throughout Victoria and Australia's eastern seaboard.
Founded in 1969, HM Gem Engines is today a QA accredited engine remanufacturer to ISO9001 status, employing in excess of 200 personnel within the group and maintaining an on-going commitment to training tradesmen for the future of the industry.