Australia's first certified KNX training centre now open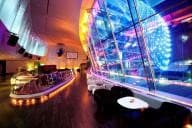 ABB, a leading power and automation technology group, has opened the first KNX fully certified training facility in Australia, at RMIT University, Melbourne. 
The new training facility, certified by the International KNX Association in Brussels, is an extension of ABB's commitment to engineering automation research and development in Australia. 
The new training centre means electrical technicians and undergraduates can now study KNX, the world's number one open-architecture building control system.
In February this year ABB announced a joint initiative between ABB India and Australia to help set up the Australia-India Research Centre for Automation Software Engineering (AICAUSE) in collaboration with the RMIT University in Australia. 
At the KNX facility, ABB is providing KNX equipment for hands-on training as well as RMIT facilitator training. The KNX product range includes energy monitoring devices, lighting controls, blind and shutter control, security, environmental control (HVAC), presence and movement detection as well as audio visual management.
KNX is an open-architecture building automation system, which has been widely used and trusted across the world for more than 20 years. It provides energy efficient solutions and comfort control to building applications.  
"KNX technology is getting high acceptance as the world's open standard for the control of all types of intelligent buildings, both commercial and residential," said Keith Leung, head of low voltage products and systems for ABB in Australia. "KNX is well established as the number one protocol in the world and we definitely see it as the future of building automation systems here in Australia."
Drawing on the experience of other countries, RMIT has made a significant step forward in building control in Australia with their decision to train all their electrical engineering and apprentice students on KNX. 
RMIT University Pro Vice-Chancellor Science, Engineering and Health and Vice-President, Professor Peter Coloe said that the ongoing collaboration with ABB helps position RMIT at the forefront of global software engineering for advanced automation technologies.
"RMIT's collaboration with industry is integral to its leadership in applied research and education, and to the development of work-ready, highly skilled and globally focused graduates," Professor Coloe said.
Buildings are one of the most significant sources of energy consumption across the world. Building system engineering supported by intelligent and networked room and whole-building controllers, can contribute significantly to conservative and requirement-based energy use. The worldwide standard for KNX technology enables energy savings in the double-figure percentage range as well as providing enhanced flexibility with planning and implementation, along with a high level of investment protection and availability. 
KNX offers true flexibility by using a genuine open architecture and has more than 300 manufacturers globally offering products to integrate into a single communication network. 
ABB Australia Pty Ltd
Ph: 08 9412 1095