AUSTRALIA'S CUBESAT HAS LAUNCHED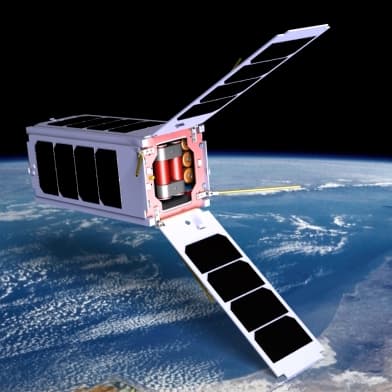 Aussie researchers from UNSW are eagerly awaiting the first results of their CubeSat launch. 
The CubeSat project, which we have covered before, is the first Australian satelite launch in 15 years. As part of a global effort, three Australian CubeSats have been sent to the International Space Station, two of which were built at the University of New South Wales. 
One of those satelites was 3D printed, and is intended as a comparative case study on the performance of 3D printed components in the harsh environment of space and Earth's upper atmosphere. 
The CubeSat's chassis is made entirely from 3D printed thermoplastic, and if it does well, it may lead to many more 3D printed CubeSats in the future, as the manufacturing method is cheaper and allows for more customization.
There is more tension than expected, though: after launching the satelites from the ISS, there has been no confirmation signal. Engineers at UNSW's Australian Centre for Space Engineering Research (ACSER) have been unable to pick up the signal meant to confirm that the CubeSat is operating properly.
"We're not overly concerned yet," said Elias Aboutanios, project leader of the UNSW-EC0 cubesat and deputy director of ACSER. "We're troubleshooting a number of scenarios for why we didn't detect it, from checking our ground equipment to exploring the possibility that the batteries might have discharged. But at the moment, we just don't know."
"If it is the batteries, the satellite has solar panels and will be able to recharge," said Joon Wayn Cheong, a research associate at UNSW's School of Electrical Engineering and Telecommunications and technical lead of the UNSW-Ec0 cubesat. "But because it was deployed in the Earth's shadow, we have to wait for it to make a few orbits before it has recharged, especially if it's tumbling. So it could be 24 to 48 hours."
The International Space Station will make four more passes over Sydney on Friday, and the UNSW team will again try to make contact with the satellite and run a series of tests to try to determine why there's been no signal so far.
In addition to testing the efficacy of 3D printing in space, the UNSW-Ec0 satellite will be conducting extensive research into the thermosphere, a region above the Earth about which little is known so far. The CubeSat will be studying the atomic composition of the region, as well as testing new computer chips and GPS devices created at the university.