AUSTRALIAN SUPPLIERS CONTRIBUTE TO SEA 5000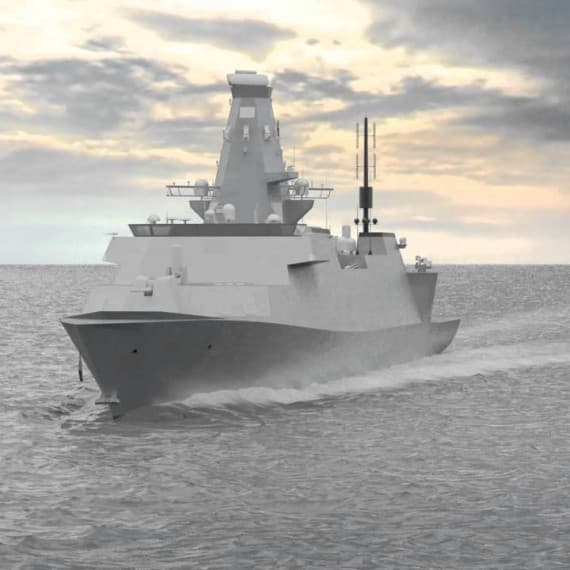 Victoria's Marand has grown its customer base, securing a partnership with Rolls-Royce for construction of the MT30 gas turbine for the SEA 5000 Future Frigate project.
Under the agreement, Marand will work with Rolls-Royce on design development, manufacture and integration of the specialised integrated gas turbine enclosure. Rohan Stocker, CEO of Marand, said the agreement is a vote of confidence in the local company's staff and skills.
"We are thrilled to be chosen by Rolls-Royce as their partner for the MT30 enclosure design development, manufacture and integration. The significant evaluation process and ultimate selection is a reflection of our world-class team, engineering and manufacturing capabilities," Stocker said.
"Completing the design development and manufacture here locally in Australia helps build the skills and future sovereign industrial capability required to support these critical propulsion system elements."
The specialised integrated gas turbine enclosure is a engineering solution that provides the mechanical support, noise suppression, controls, air intake, exhaust outlet, ventilation and auxiliary supplies necessary to ensure optimal performance for the world's most modern and power-dense marine gas turbine.
Rob Madders, General Manager of Rolls-Royce Naval Marine Australia and New Zealand, said the selection of Marand, which already designs and manufactures complex and innovative equipment and products for Lockheed Martin, BAE Systems, Boeing, BHP Billiton and Rio Tinto, will bring the Victorian company into Rolls-Royce's extensive global supply chain.
"We're delighted to announce that Marand is our preferred industry partner for the manufacture of the integrated MT30 gas turbine enclosure. It fulfils an important milestone in our ambitious Australian industry capability strategy by securing a local supply chain for both the manufacture and sustainment of the enclosure, including the transfer of highly specialised engineering skills and knowledge," said Madders.
"As the latest member of our global supply chain, Marand becomes an integral part of our rapidly growing MT30 market providing future export opportunities on worldwide naval programmes."
Rolls-Royce is expecting to announce more Australian industry partners as part of its supply chain for its SEA 5000 offering, with various companies selected for the manufacture and delivery of its products including propellers, the ship-to-ship refuelling at sea equipment, the Mission Bay Handling System, steering gear and stabilisation systems.