AUSTRALIAN RF COMMUNICATIONS HAVE GLOBAL MILITARY EXPERTS TALKING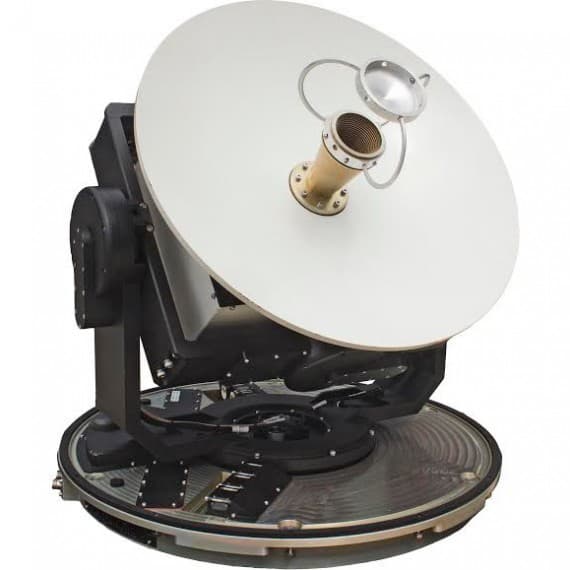 The defence industry is among the world's most advanced tech spaces, and Australian innovators are playing in the technological front line with the international industry heavyweights.
Pioneering Australian innovator, Brisbane based EM Solutions manufactures Radio Frequency (RF) broadband satellite communications solutions for local and International defence industry and marine defence applications.
Not only is EM Solutions providing leading edge land and maritime communications systems to Australian Defence forces (ADF) but has also won international orders including recent export successes in Japan, Spain and the United States.
The company was a finalist in the ICT and Manufacturing Categories at the Premier of Queensland's Export Awards in 2015.
EM Solutions products are held in such high regard that export success of almost 50% of total sales has enabled the company to move up the value chain and provide complex system solutions to local Defence customers.
Such success requires patience, focus, hard work, appropriate organisational structure and the most innovate and intensive research & development.
Equally critical is the need to swiftly respond with imaginative and creatively contrived bespoke solutions to meet identified techno-military challenges and desirable outcome conditions in the field.
CEO Dr Rowan Gilmore and founding Directors John Ness and Peter Bradley are the prime movers behind EM Solutions technical prowess and more than 50 Australians are employed at its Brisbane facility.
Speed and flexibility
Among EM Solutions' array of services and capabilities within the overall value proposition is the capacity to bring the most advanced and intensive R&D capabilities in the RF, microwave and mechatronic fields into clear results.
This coupled with the necessary speed and flexibility of imaginative solution deployment to meet their domestic and international defence customer requirements.
As observers commented following the stunning success of the Wehrmacht's armoured columns sweeping all before them in WWII.
They did not possess significantly more or noticeably better tanks – they just used their tactics and superior radio communications more imaginatively.
Powerful, reliable and effective unbroken communications are pivotal in terms of dominating a military conflict setting or not.
Designing and manufacturing prototypes and short productions runs of bespoke products has earned EM Solutions a reputation that is second to none.
Fast lead times
Twenty Five R&D engineers (including EM Solutions subsidiary EM Clarity) mean that the lead times offered from concept to full prototype are among the fastest in the industry anywhere in the world.
Although EM Solutions has accessed Government R&D grants and has received some customer funded R&D payments for specific bespoke projects, much of the funding has been drawn from revenues.
Government attitudes to assisting or not obstructing local firms to win government business is just as important as support during export or R&D phases of business growth.
Such is the growing reputation of EM Solutions capability and creativity that international defence industry firms come to Australia for specific aspects of their product development.
Expanding horizons
Given such leading edge capability it is no surprise EM Solutions is constantly moving up the value chain to more complex and higher value solutions.
These expanding horizons include working closely with international defence industry system integrators globally in addition to building a unique position within the domestic market in Australia.
An Australian designer and manufacturer of some of the most advanced communications technology on the planet is impressive enough on its own.
To now also be a premier exporter and R&D powerhouse is indication enough that Australian innovation is truly world class.
David Gray is lead consultant at Digital Information Partners suppliers of media relations, press release campaigns and export documentation services to Australian manufactures and service providers.