AUSTRALIAN RESEARCH DELVES INTO 9/11 CRISIS RESPONDERS
08-09-2016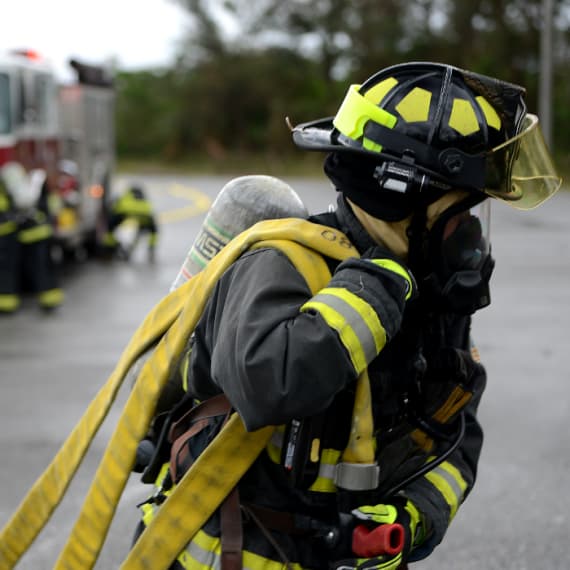 Australian research is shedding light on the long-term effect on medics working in highly traumatic and impactful events, focusing on those who worked at 9/11's Ground Zero.
Dr Erin Smith from ECU's School of Medical and Health Sciences has spent the past 15 years researching the long-term impacts working at Ground Zero had on the paramedics.
"Even 15 years on, 9/11 continues to devastate lives," Dr Smith said.
Of the 54 medics that she interviewed, 13 have been diagnosed with cancers linked to their exposure to Ground Zero and all of them report at least one new illness that developed as a direct result of their presence at Ground Zero.
In addition to the physical effects, their experiences on that day in 2001 also left deep and lasting psychological scars.
Many responders suffer from nightmares, strong and vivid recollections of Ground Zero. Many also suffer from anxiety, depression, and PTSD, due to the intense and distressing nature of their service.
"Many medics that responded on 9/11 feel as if their plight has been forgotten. I have had a few medics ask me why it took someone from the other side of the world to come and listen to their stories," said Dr Smith.
"The trauma of that day continues to affect the health and well-being of many medics, with new cases of 9/11-related illness diagnosed regularly.  In many cases, the ongoing impact of 9/11 has shattered families and destroyed lives in a never ending reverberation of pain and suffering."
Dr Smith said the research would help shape disaster response education in Australia.
"We have to be able to learn from and understand the range of long-term health and psychosocial impacts on the 9/11 medics and their families, to help reduce similar impacts on Australian paramedics and their families in the event of a large-scale disaster on our soil," she said.
Dr Smith will present her research in November at the Paramedics Australasia International Conference in New Zealand.