AUSTRALIAN REPRESENTATIVE LEADS IN WASTEWATER TREATMENT
12-12-2016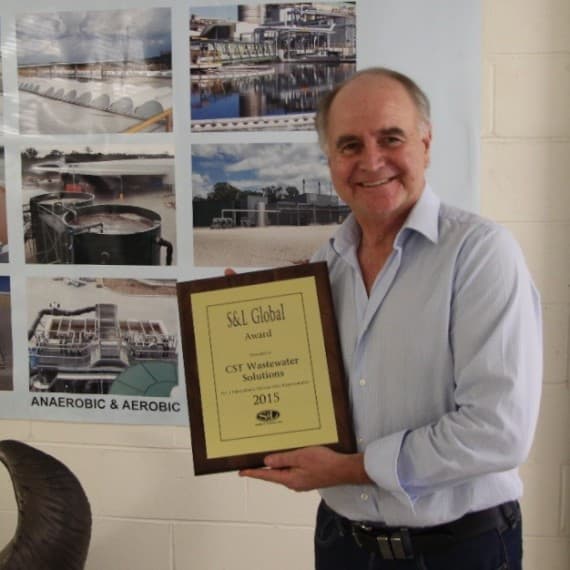 CST Managing Director Michael Bambridge shows off the award from Smith & Loveless
US-based wastewater treatment Smith & Loveless has named Australian company CST Wastewater Solutions as its top performing international sales representative.
The award covers the 2015 sales year, when CST Wastewater Solutions achieved major sales of S&L technologies. These included deliveries of S&L's plug-and-play FAST (fixed activated sludge treatment) systems and the market leading Pista grit removal system, which guarantees grit removal of 95% at 105 microns in sewage treatment plants.
Smith and Loveless also praised CST Wastewater Solutions' introduction of fine screening technologies to improve the environmental and OHS performances of municipal and industrial plants, including food and beverage plants.
According to CST Wastewater Solutions Managing Director, Michael Bambridge, the successes with FAST technologies were significant because of their low maintenance operational efficiency at remote locations such as mining and energy installations and commercial and recreational facilities operating in areas where water is a precious shared resource and where there may be water table quality issues.
CST Wastewater Solutions
02 9417 3611
www.cstwastewater.com