AUSTRALIAN MARKET JUMPS 1% IN EARLY TRADE
31-03-2016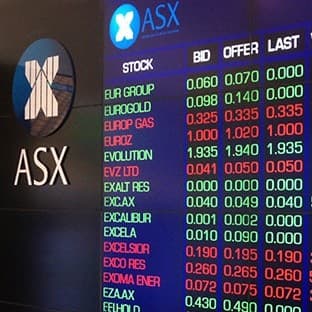 Good news for the Australian market as there has been a 1% jump in early trade, as mining stage a strong rally
Eyes remain on the banking stocks, as traders continue to pressure lender share prices, as a concern of bad debt grows.
At the opening of the stock market, the benchmark S & P/ASX200 index was up 51.7 points, or 1.03 per cent to 5062, while the broader All Ordinaries index added 50.5 points, or 0.99 per cent, to 5062.
"The Australian share market is caught in conflicting currents," CMC Markets chief strategist Michael McCarthy said. "European and US share markets continued their rallies overnight.
"However, there is pressure on local banks generally, and ANZ in particular, as traders continue to speculate on the potential for a bad debt spiral," he said.
"Traders appear to have extrapolated last week's modest increase in bad debt provisioning to infinity."
The banks have been pulling the local bourse lower on concerns related to their exposure to the weak resources sector and a number of large loans to a few high profile companies.
"The big Aussie banks are dominating index performance due to their weight, while the more diversified (Wall Street) S & P 500 has managed to consistently extend it short-term uptrend than began in mid-February," Rivkin chief executive Scott Schuberg said.
But Mr Schuberg said some respite may be on the way.
"It's not totally unreasonable to speculate that the intensity of the commentary regarding bad corporate debts and increased credit charges from the big four may pass for now and allow the market to breathe again," he said.
Alongside this, the Australian dollar has increased again holding currently at US77c, meaning overall the Australian dollar has increased a astounding 12% after it's 6 year low in January.
The dollar popped above US77c overnight as a dovish posture from the US Federal Reserve continues to rattle the greenback. The moves mean the Australian dollar has jumped around 12 per cent since hitting a six-year low in January.
While oil prices stayed steady overnight, the iron ore price slipped 2.7 per cent to $US53.20.
This did not hinder mining stocks, which surged at the open.
Original source: The Australian