Australian Manufacturing Week Exhibition to be postponed…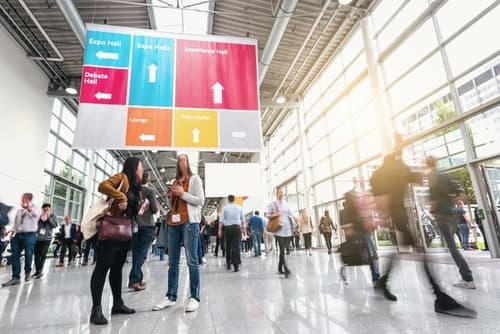 The Australian Manufacturing Technology Institute Limited (AMTIL) have announced changes to the schedule for next year's Australian Manufacturing Week (AMW) exhibition, relocating and rescheduling the event from Melbourne in March to Sydney in June.
The AMTIL Board has decided not to proceed with the AMW 2022 exhibition that had been scheduled to take place at the Melbourne Convention & Exhibition Centre (MCEC) from 8-11 March 2022.
The decision was taken in response to the ongoing COVID-19 outbreak in Victoria and the resultant uncertainty over the viability of large public events so early in 2022.
"The AMTIL Board met last week and made the very difficult decision not to proceed with the show in its current March 2022 timeslot," said Shane Infanti, Chief Executive Officer of AMTIL. "Despite the great support we have for the exhibition from all our exhibitors, recent developments relating to the COVID-19 Delta strain have created an unpredictable environment that we felt had the potential to seriously jeopardise the event given that it is so early in the New Year."
With the Melbourne event not going ahead, AMTIL is now moving forward with plans for a rescheduled event to take place later in the year in a different location. A venue has been secured to hold AMW from 7-10 June 2022 at the International Convention Centre Sydney (ICC Sydney). AMTIL is confident that by June the current COVID-19 outbreak will have been contained, and high vaccination levels will allow the staging of large public events.
AMW Sydney 7 -10 June 2022 International Convention Centre, Darling Harbour, Sydney
AMW Melbourne 9 -12 May 2023 Mebourne Convention and Exhibition Centre, Melbourne