Published 09-02-2021
| Article appears in February 2021 Issue
Australian Manufacturing Week 2022 open for exhibitor bookings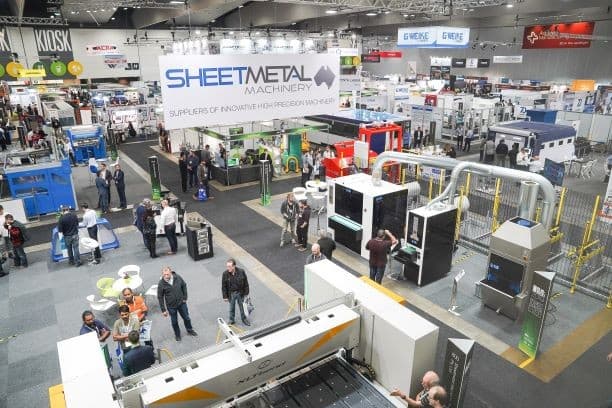 Looking to get your company or product front and centre of prospective clients?
The Australian Manufacturing Technology Institute Limited (AMTIL) has announced the opening of space bookings for Australian Manufacturing Week 2022, to be held in Melbourne next March.
Proudly owned and operated by AMTIL, Australian Manufacturing Week (AMW) is Australia's premier manufacturing solutions event.
Co-located with Austech, AMTIL's longstanding advanced manufacturing and machine tool expo, the inaugural edition of AMW will take place at Melbourne Convention & Exhibition Centre (MCEC) from 8-11 March 2022.
As the largest event covering manufacturing and engineering scheduled to be held in this country, AMW 2022 promises to be an unmissable highlight of next year's Australian manufacturing industry calendar. 
With significant advanced interest from industry since AMW was first announced last July, the opening of bookings marks a major milestone in preparations for the show. Organisations considering participating are strongly advised to contact AMTIL promptly to secure their place.

"We are excited to announce that Australian Manufacturing Week (AMW) is now open for stand bookings," said Kim Banks, AMW Exhibition Manager and Head of Events at AMTIL.
"With a strict cap on available space for 2022, exhibitors may find themselves jostling for a position as the postponement of several exhibitions in 2021 increases demand for stands."
AMW was announced in July 2020, following the decision by Reed Exhibitions to cease operation of National Manufacturing Week (NMW), which had been held in co-location with Austech for 20 years.
With NMW's discontinuation, AMTIL saw an opportunity to build on the consistent success of Austech and broaden its events portfolio, developing a comprehensive showcase that would highlight the full extent and diversity of Australian manufacturing today and the technologies, processes and innovations shaping its future.
"AMW is the natural new home for exhibitors who have participated in NMW in the past," Banks added.
"Australia is a complex marketplace for metalworking trade shows or machine tool expos, so to have one single event that showcases Australian manufacturing in its entirety is something we believe the industry will value and benefit from.
"Our ambition is for AMW to become not just an exhibition, but the focus of a week-long celebration of manufacturing and its value for Australia today."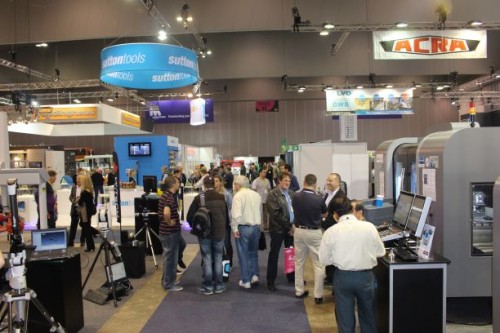 Exhibitors at AMW 2022 will have the opportunity to present their products and services to some of the most influential customers from across Australian manufacturing.
AMTIL prides itself on the high calibre of visitors it attracts to its events. Visitors to AMW will represent industries such as: aerospace; defence; automotive; marine/shipbuilding; medical, biotechnology & pharmaceutical; petroleum, coal & chemicals; plastics & rubber manufacturing; materials handling & warehousing; recycling; electronics; and telecommunications & IT,
With AMW covering the entirety of modern manufacturing, and with such a diverse array of visitors in attendance, the exhibition will feature a number of dedicated Product Zones covering specific segments or aspects of the industry.
These specialised areas will help visitors to AMW find the products and services of most interest to them, while giving exhibitors the option to choose the most suitable location for their stand.
AMW 2022 will include the following Product Zones:
Austech. AMTIL's longstanding showcase of state-of-the-art machine tools and ancillary equipment.
Additive Manufacturing. The latest advances in 3D printing, featuring exhibits from users, suppliers and supporters of additive manufacturing.
Digitalisation (IoT). Exploring how developments in digital technology and the Internet of Things (IoT) are ushering in a new era of smart, connected manufacturing. 
Air Technology. Highlighting a range of cutting-edge compressor systems and associated technologies. 
Engineering Solutions. Engineering plays a vital role in modern manufacturing – this pavilion will display equipment and tools for a broad cross-section of engineering disciplines.
Manufacturing Solutions. Optimised solutions to the most common challenges experienced by manufacturers, from materials handling and warehousing to integrated manufacturing solutions.
Manufacturing Safety. The latest technologies, products, and services to improve occupational health & safety (OH&S) standards and compliance and reduce safety expenditure. 
Robotics & Automation. Featuring the latest cutting-edge equipment and processes for the optimisation and automation of manufacturing operations.
Weld Solutions Zone. Highlighting advanced welding processes, with high-quality interactive experiences that demonstrate new developments and applications in the welding sector.
Australian Manufacturers Pavilion. First launched at Austech 2013, this area showcases the capabilities of some of Australia's precision engineering and advanced manufacturing businesses.
"There's definitely going to be a lot going on at AMW next year, and we'll be making further announcements over the coming months," said Banks.
"Keep an eye on the AMW website or follow our social media channels to stay up to date. And if you are thinking of exhibiting, don't hesitate to get in touch – you don't want to miss out."