AUSTRALIAN MANUFACTURING ON THE MOVE AGAIN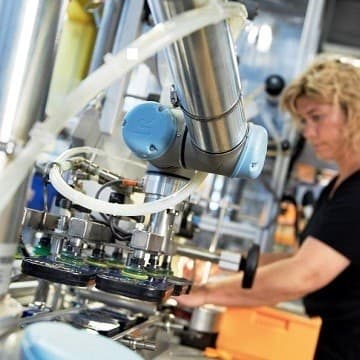 Activity across the Australian manufacturing sector expanded for the first time in six months in May, driven largely by the falling Australian dollar.
The Australian Industry Group Australian Performance of Manufacturing Index (Australian PMI) rose 4.3 points to 52.3 (readings above 50 indicate an expansion in activity, with the distance from 50 indicative of the strength of the increase).
Five of the seven activity sub-indexes were above 50 points in May, with the strong lift in manufacturing exports (up 10.9 points to 58.3) primarily reflecting the benefits of the lower Australian dollar, particularly in the food and beverages sub-sector.
The new orders (up 5.4 points to 52.8) and production (up 3.6 points to 52.9) sub-indexes both ended lengthy periods of contraction, but manufacturing sales declined for a 12th month (up 3.2 points to 47.9), signaling ongoing weakness in local demand.
Among the manufacturing sub-sectors, food, beverages and tobacco (up 4.6 points to 59.8); printing and recorded media (up 0.7 points to 62.2); and wood and paper products (up 4.0 points to 59.3) all maintained recent strong performance, while petroleum, coal, chemicals and rubber products (up 12.4 points to 51.8) returned to expansion for the first time in a year.
"The flow of benefits for domestic producers from the lower Australian dollar is picking up as exports recover some of the ground lost in recent years, said Ai Group Chief Executive, Innes Willox.
"This was a clear positive for performance in May, together with strong residential construction activity and very low interest rates, and helped propel the sector into expansionary territory for the first time in six months."
However, Mr Willox said a fine balance still remains with the rapid decline in mining and construction and the progressive closure of automotive assembly.
Subdued local business investment in machinery and equipment also continues to weigh on local demand.