AUSTRALIAN MANUFACTURING MARCHES ON THROUGH APRIL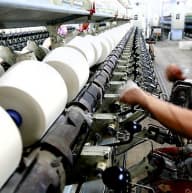 Australian manufacturing continued its run of growth in April 2018, with the Ai Group's Performance of Manufacturing Index coming in at 58.3 for the month – a positive figure, albeit down 4.8 points from the all-time record set in March. The figures mark the 19th consecutive month of expanding or stable conditions for the Australian PMI.
Breaking down the figures by manufacturing products, four subsectors registered record high growth levels, with petroleum, coal and chemicals at 67.6, metal products at 63.8, machinery and equipment at 61.2, and textiles, clothing and furniture at 57.1.
Across the board, new orders, production and sales all remained above 60 points, indicating healthy demand and the probability of further growth.
And while capacity utilisation slipped back from March's record high, it remains high at 79.9%, suggesting some manufacturers will need more investment and/or employment to meet any future growth in demand.
The only dampener in the figures concerned the exports subindex, which dropped by 10.9 points and actually contracted in April (48.0 points), for the first time since October 2017. Exports weakened in the food and beverages and the petroleum, coal, chemicals and rubber products subsectors.
In announcing the figures for April 2018, Ai Group Chief Executive Innes Willox said that the fall in exports "warrants monitoring in the months ahead" and also cautioned that "energy costs and continued uncertainty over energy policy continue to be a major concern for many manufacturers."
Ai Group
www.aigroup.com.au