Published 05-11-2019
| Article appears in November 2019 Issue
AUSTRALIAN MANUFACTURING GROWTH CONTINUES – FOR NOW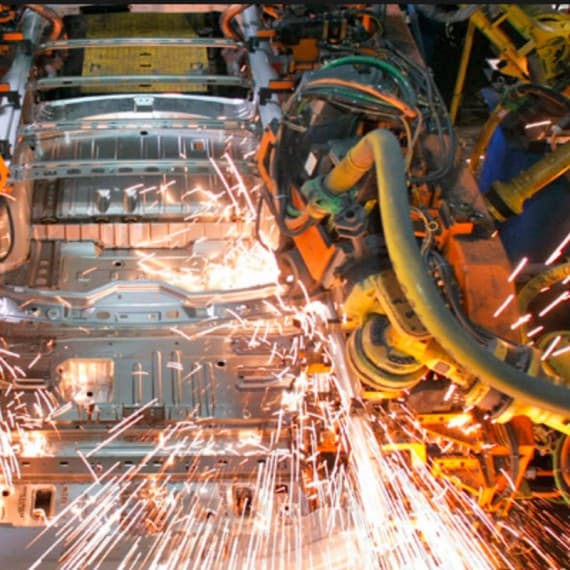 The manufacturing sector continued its positive run in October, albeit at a slower pace, with the Ai Group Performance of Manufacturing Index falling by 3.1 points to 51.6. And while the sustained growth of the food and beverage sector continues to play the leading contribution to the figures, there are indications that manufacturers may be facing troubled times in the summer.
Both food and beverages, up 1.3 points to 61.8, and machinery and equipment, up 0.2 points to 54.2, increased their pace of expansion. The chemicals sector fell slightly to 52.0, slowing its expansion. However, the continuing slowdown of the construction sector continued to weigh heavy on certain manufacturers, with building materials down 3.4 points to 48.5, and metal products still declining at 43.5.
However, it is the activity indexes that give most cause for concern, with input prices rising again to a new high of 74.7, and the selling prices index falling by 3.9 points to 45.0. And while the lower Australian dollar can be used in part to explain some of the input price index rise, its effect on exports may also be apparent, with that index rising 2.2 to 51.8. (And a number of manufacturers highlighted increasing sales to the USA.)
More worrying, though, was a sharp fall in new orders, down 8.8 to 48.3, despite evidence that pre-Christmas trade was running early this year, born out by an increase in the production index, which rose to 55.5.
Announcing the figures, Ai Group Chief Executive Innes Willox said: "The overall pace of expansion weakened with a slower rise in employment, and a contraction in new orders overshadowing rises in sales and production.
"Weakness in construction was clearly a factor dampening conditions in the metals and building products sectors while continuing strength in mining assisted the machinery and equipment and chemicals sectors.
"There are indications of a bring-forward of Christmas-related sales. This, together with a slight decline in new orders will have manufacturers wary about the sector-wide performance in the coming months," he concluded.