| Article appears in October 2019 Issue
ON THE UP: AUSTRALIAN MANUFACTURING GROWS AGAIN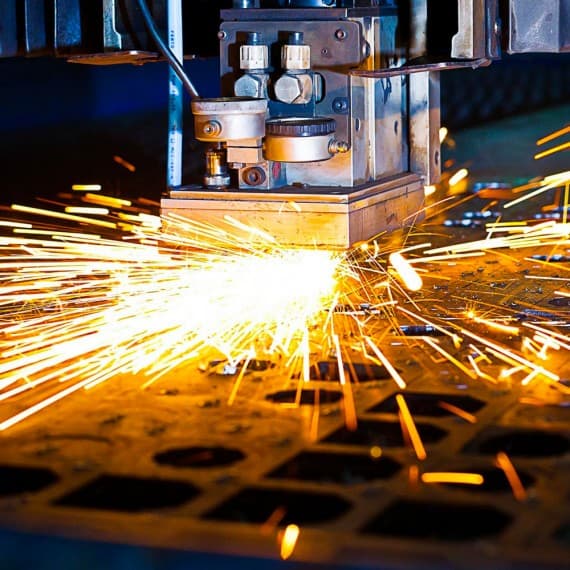 Positive signs continued for the manufacturing sector in September, with the Ai Group's Performance of Manufacturing Index rising 1.6 points to 54.7, continuing a sustained run of growth only spoiled by a negative blip at the time of the federal election.
The underlying data provide mostly positive signals, with employment up 6.2 points to 57.6 and new orders up 3.8 points to 57.1. However, production, sales and exports all eased to roughly parity, coming in at 49.8, sales 49.5 and 49.6, respectively.
Encouragingly, of the sectors, it was machinery and equipment that registered the greatest gains, rising 2.5 points to 56.7, largely on the back of increased demand from the mining and defence sectors.
However, the PMI report also points out that some manufacturers reported that a number of large infrastructure projects have begun to progress, after months of delays, increasing their tendering opportunities.
The food and beverage sector continues its steady growth (up 0.2 points to 59.2), and the report highlights ABS data that the sector not only accounted for 27% of manufacturing real value-added output in the year to Q2 2019, it also accounted for 27% of manufacturing employment over the same period.
Announcing the results, Ai Group Chief Executive Innes Willox said: " While sales and production were down in September, the lifts in employment and new orders are encouraging pointers for coming months – particularly as the favourable impacts of income tax cuts, interest rate falls and the lower Australian dollar continue to build."
However, the one dark cloud on the horizon is the continuing disparity between input prices and selling prices. The input price index rose to a year's high of 71.9, while the selling prices index fell back to 48.9. Some of the manufacturers surveyed reported that increased import competition is restricting their ability to pass on input cost increases.